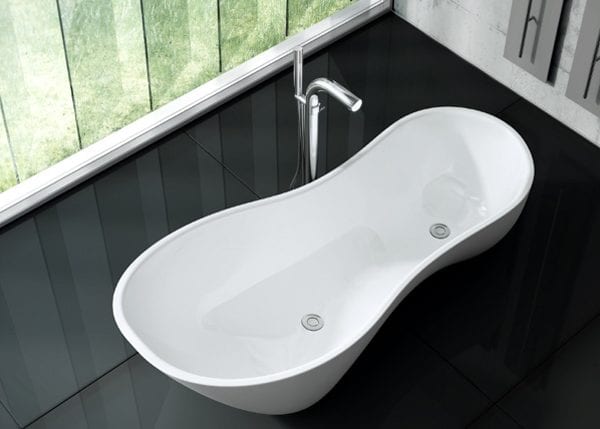 When you need to escape the hectic pace of life and enjoy a long, warm soak in a bathtub, sometimes the same-old same-old jist won't do; every once in a while, something special and spa-like is in order.  Part of the allure of a spa, of course, is its dedication to natural simplicity, which has a calming effect all its own on each and every one of the senses.  
Likewise, some of our favorite furniture finds are the ones in which art imitates life, or rather, organic parallels are visibly drawn back to the source materials during the design process, resulting in something that is at once functional, natural and beautiful in the most timeless way imaginable.  
Such is the case of this volcanic limestone bath from Victoria + Albert: called "Cabrits," the free-standing tub with a low-slung vessel is curved both to match the contours of the human body and mimic the form of the volcanic rock from which it's primarily made.  
A proprietary material called "quarrycast" is used to complete Victoria + Albert's creations, a mix of volcanic limestone and resin that provides great insulation and stain resistance, a viable alternative to cast iron.
Holding 176 liters per soak, this tub is sure to provide a heavenly oasis from the stresses of the day. Made in Great Britain, it's truly a bath fit for royalty indeed.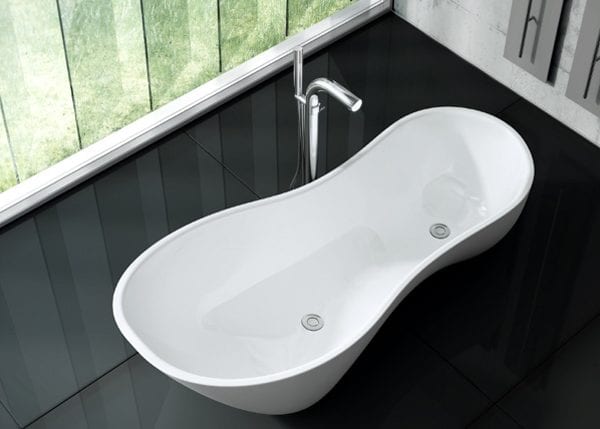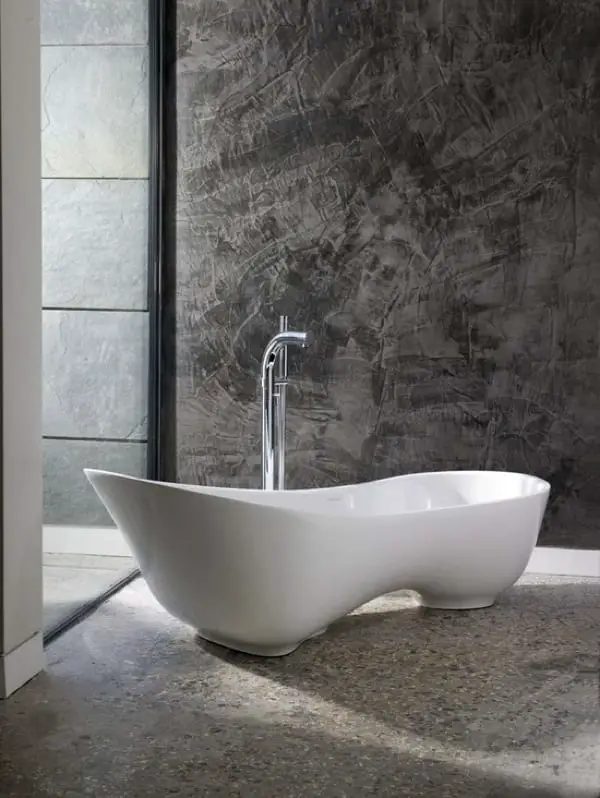 Photo credits: Victoria + Albert