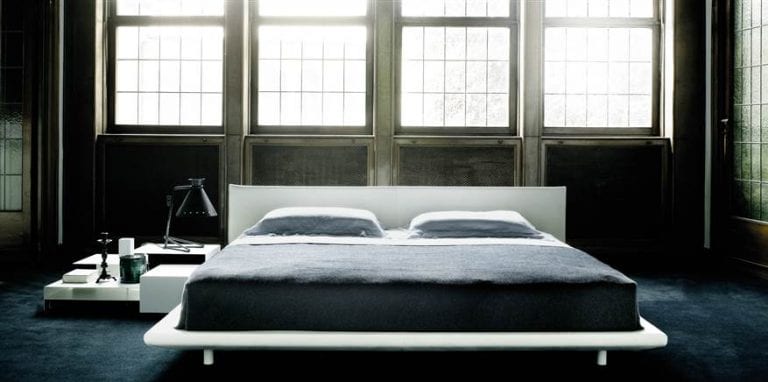 Give meaning to your contemporary bedroom with the Chemise Bed from Living Divani. It is the essence of functionality, style, and contemporary design. It has a low platform which gives rooms an open feel. The bed's restrained elegance gives it gender-neutral appeal. It is designed for attention-grabbing style and sleepy comfort.
While it has a neutral color, it is anything but bland. Its clean lines and simple design make it a striking focal point in any bedroom. It offers a comfy place to sleep while staying true to your overall style.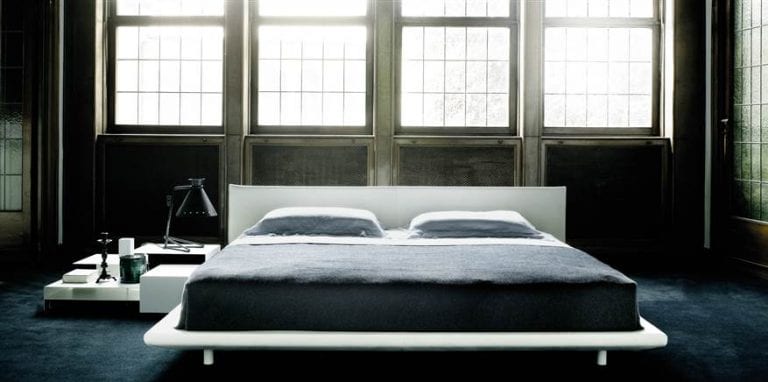 The Chemise Bed has it all: a sophisticated shape crafted from wood and a soft headboard to rest your tired head. The headboard is made from tubular and drawn steel. It is painted and covered with an elastic material. A sturdy frame makes the bed highly durable.
The frame is made from poplar plywood and upholstered in polyurethane foam. Chemise comes with fabric or leather covers that are fully removable and have Velcro fastening. It offers up a stylish twist and is sure to tie a room's décor together.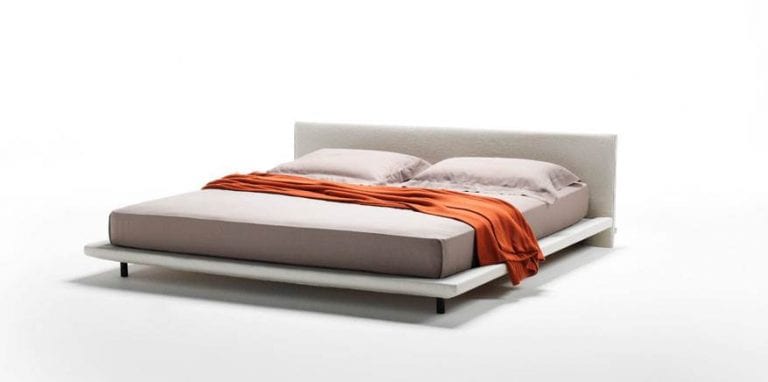 Luxurious style is everyone's right, and what better place to begin than with your own bed. Consider the Chemise Bed from Living Divani and start your journey to newfound comfort. It will create a peaceful haven with its smooth lines and rich simplicity. Once you've slept on it, you will know the real meaning of comfort. Besides its stylish headboard and frame, what else do you like about the Chemise Bed?