Designer Office Chairs
You certainly are familiar with his perfume and fashion creations, but let us introduce you his Ben Hur armchair. Jean Paul Gaultier is a designer renowned for shaking up the rule book, reformulating classics and playing with contradictions. A true icon of the fashion world, he's flirting for more then two decades with furniture manufacturing.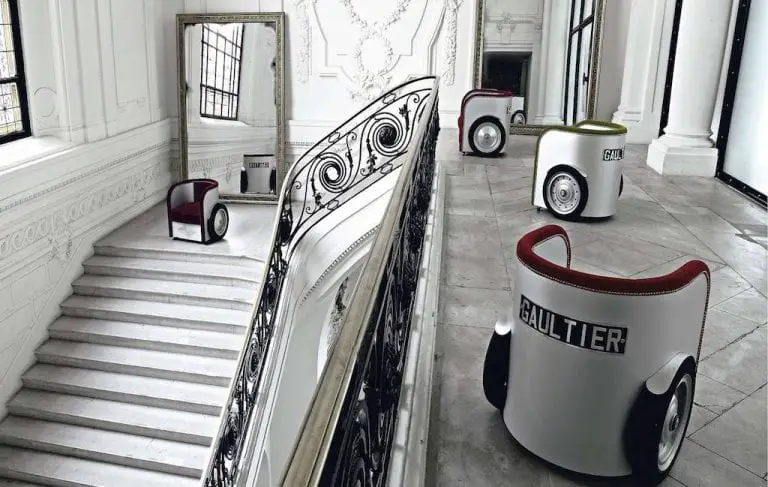 In collaboration with French furniture-maker, Roche Bobois, Jean Paul Gaultier launched his "sexy and bedroom inspired" furniture collection. The Ben Hur armchair belongs to this collection that was first revealed in 2010 and in production since. The original concept dates back in 1992, but it was later launched to mark Roche Bobois 50th anniversary.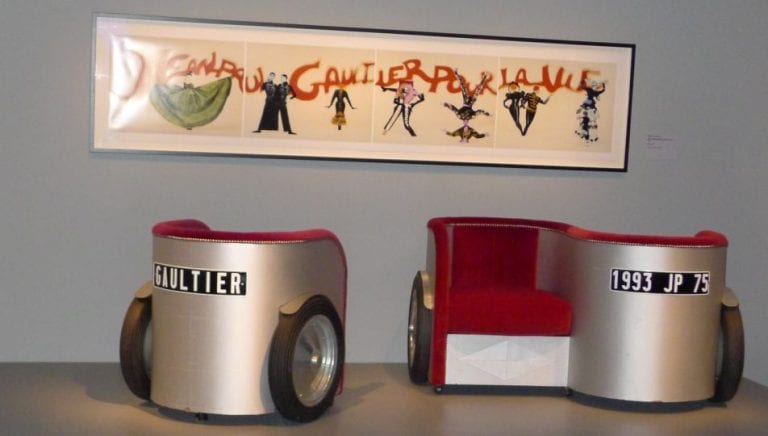 Like almost every piece from Gaultier's furniture collection, this chair has wheels. Gaultier has made his furniture on the idea of extra mobility, wanting people to be able to move each item from one room to another.
Ben Hur armchair has an aluminium structure and stylish velvet upholstering that is available in four colors: yellow, red, blue and green.
Visibly inspired by the Roman chariots, except for the rubber tires that almost certainly weren't available in that period; the limited editions Ben Hur armchairs will catch attention as soon as you walk inside any waiting area, office or living room and add a touch of eccentric history to work and living spaces.
Other then looking as a chariot, if we take a better look we'll see another strange addition that was clearly intentional. And that is the vintage UK-number-plate-like Gaultier name on the back of it. When watched from a little distance this piece also reminds me of Mr. Bean's Mini Cooper.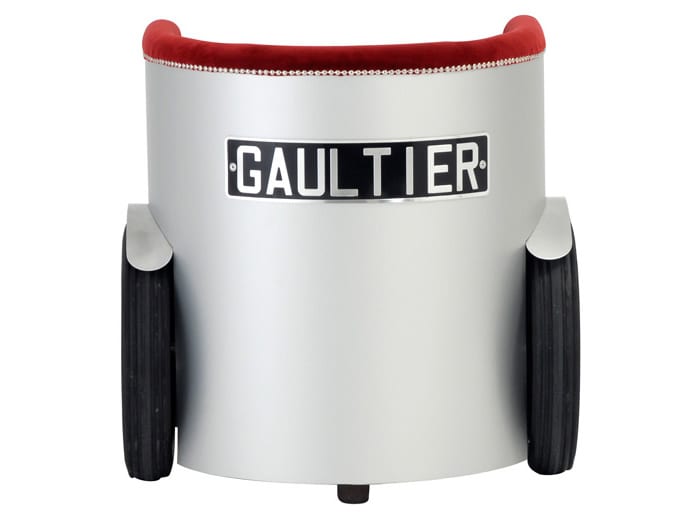 Hardly looking as a comfortable piece of furniture, the seats will still be a perfect addition for any office or living room area giving the space its placed in a special accent, and most certainly draw attention and start discussions.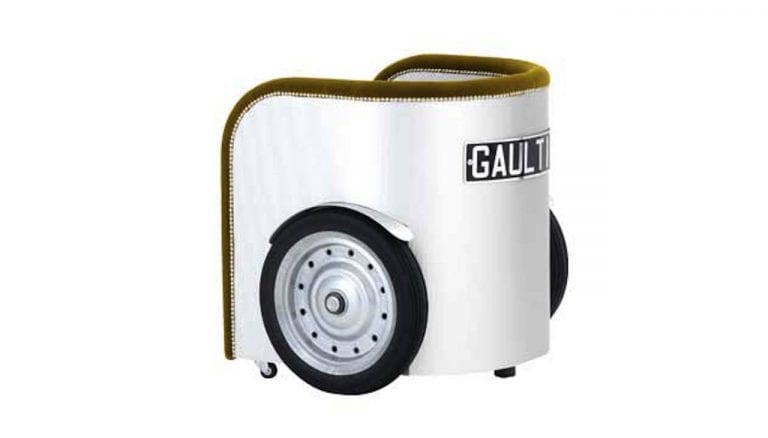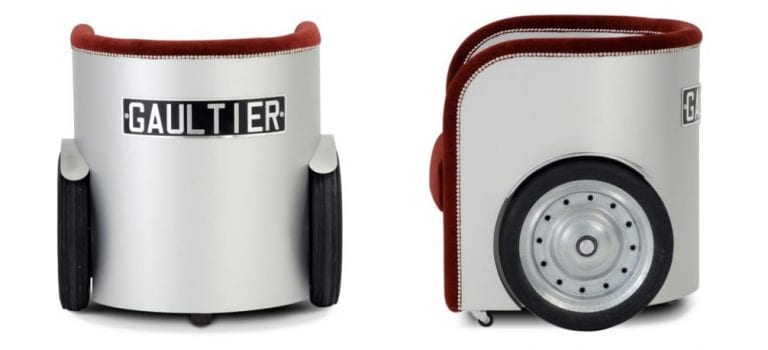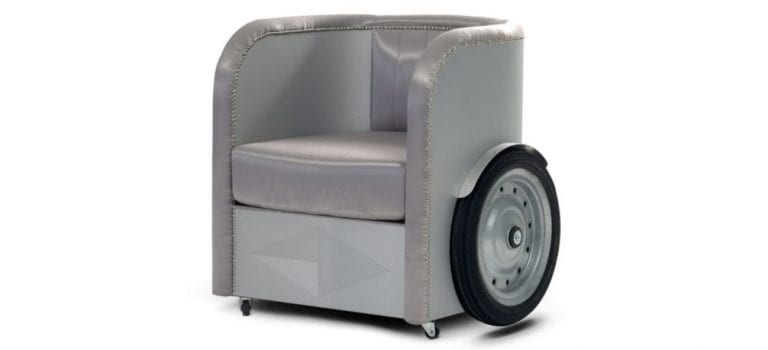 Related Articles: