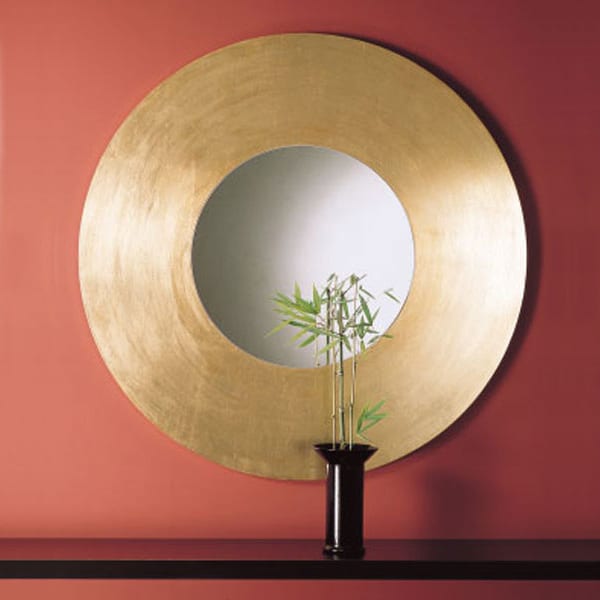 A gorgeous mirror not only adds depth and brightness to a room, it excellently compliments the décor. The Lago Dorato mirror from Acerbis will give any room a fresh look and superbly blend in with any décor. Designed by Lella and Massimo Vignelli, the mirror is available in silver or gold leaf gilding frames. The silvering and gilt is manually applied using an ancient application technique of leaves placed on a bole film. This finish gives a reflective quality that only compliments the inner mirror.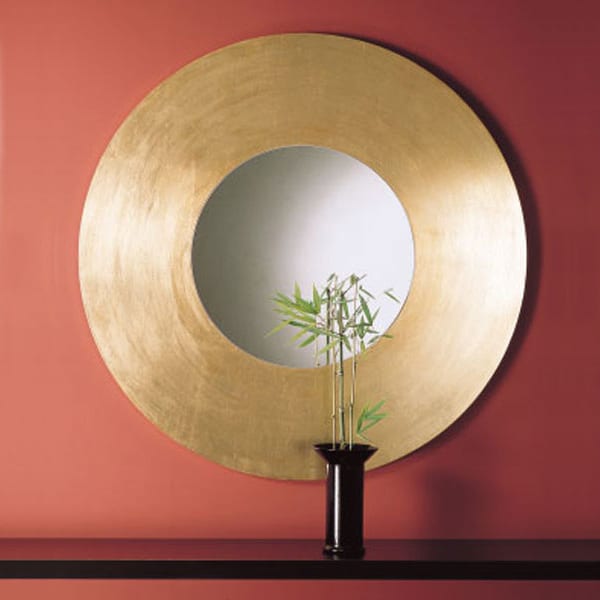 There's something about the simplicity of this mirror's easy shape that makes it capable of transforming any space. You can place it over the fireplace, over a bed, in the hallway, or in a bathroom and add fresh appeal. It is the perfect size for a foyer chest and can be placed behind a small flower vase to finish off a room's look. The Lago Dorato mirror comes in gold to give a room an enduring summer look or get it in silver to create a beautiful contrast on a muted background. Its simple and captivating spherical shape is clean, classic and makes it feel whimsical and dramatic.
This looking glass has traditional finishes but still blends in with contemporary decor. It is a conversation piece that will make any room come alive. It will give your guests something to talk about long after they leave your home. The Lago Dorato mirror from Acerbis is versatile and has a playful design, which works beautifully with many interiors.
What room in your home are you trying to enlarge? The Lago Dorato can help.