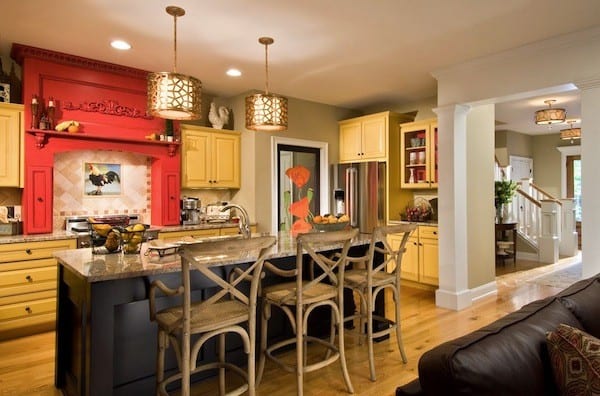 There is nothing more frustrating than cooking in an uninspiring kitchen. Believe it or not, you look to your kitchen to bring you creativity, ideas, and inspiration to prepare delicious food. How well you can see to prepare, clean and eat your meals is largely dependent on how well lit your kitchen is. There are several ways to bring more light into your kitchen. From adding color in your finishes and paint selections, to borrowing light from adjacent spaces, there are always possibilities. If you are tired of your dark kitchen, look at these ideas to help brighten it and inspire you once again.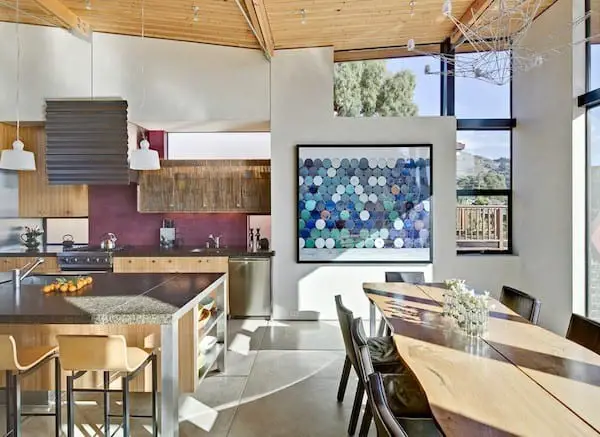 Image via: WA Design
Look to where your kitchen is dark:
Often times when bringing light into a dark kitchen homeowners forget to assess where the current problem is. Is your paint color to dark for your small kitchen? Do you not have enough natural light pouring into your kitchen? Assess the artificial lighting sources. Consider installing under cabinet lighting to help light your countertop surfaces. Pendant lighting over a kitchen bar is ideal for bar seating and also brings ambiance to your dark areas. Overhead ambient lighting may need to be dispersed around the kitchen ceiling. Recessed lighting or multiple ceiling surface mounted fixtures would be ideal in larger kitchens.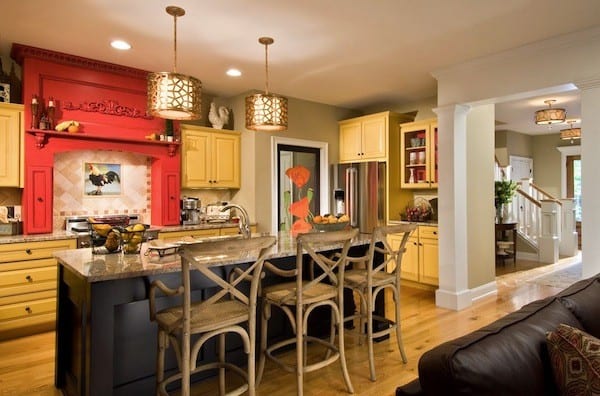 Image via: Witt Construction
Brighten your kitchen with creative solutions:
There is always a way to bring light to a dark kitchen. Consider painting the walls with a lighter color and even adding an accent color on a key wall – like the oven or sink wall to create a focal point. Borrow light from adjacent rooms with glass front and back cabinetry. If your dining room and kitchen share a space, consider installing light colored flooring in both spaces to unite the areas visually. Lightweight fabric or the absence of window coverings in adjacent rooms will help spread light into your kitchen as well. Use lighting fixtures that spread light throughout your kitchen evenly. Ask a lighting professional at your local lighting store to help you choose the best fixtures for your kitchen layout.
Image via: Bel Air Photography
Instead of thinking you have to live with your dark kitchen, brighten it up! These simple tips will help you assess where your dark area are, and then you can determine how to solve them. Lighting fixtures, light colored walls, and borrowed light from adjacent rooms will help bring inspiration back to your kitchen that you love.