If there is one area you have a vast amount of options to choose from it's definitely in the dining chair department. As you may be able to tell we love the unusual here at FF and we tend to lean towards the modern and contemporary style as well. With that we wanted to show you some of the ones that caught our eye not just for design but the combination of price and their ability to stand the text of time even though they may be a little on the cutting edge side of design. One of our favorites is the espresso chair from Inoda + Sveje that has such a classic look. It appears to have been carved out of a single piece of wood. I like that they contoured the seat nicely and despite its lack of padding it should offer a good amount of comfort to the user. Others are less formal and have a look probably more suited for a kitchen dinette area. If you like this collection of modern dining chairs you should look at another collection we did recently.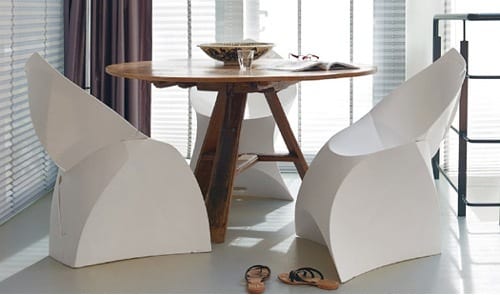 We're an affiliate
We hope you like our recommendations! Just so you know, we may collect a share of sales or other compensation from the links on this page. Thank you for using our links, it is much appreciated.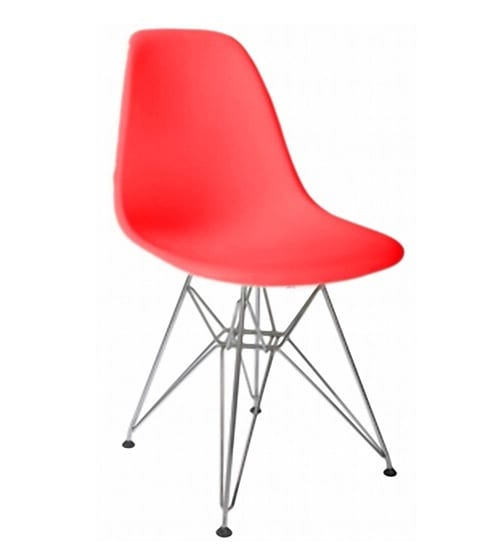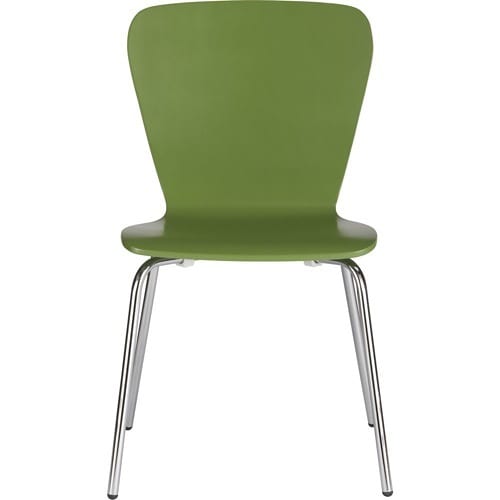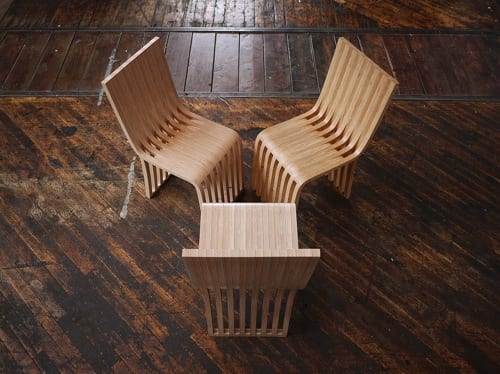 Slice cafe chairs found at Graypants.