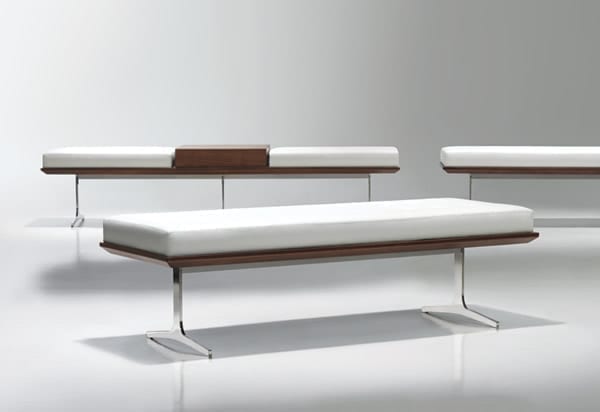 If you have extra space in your home or just need a place to accommodate more guests, a bench might be just what you need. When looking for the perfect bench for your home or office, look to the Argon Bench by Bernhardt Design for gorgeous multifunctionality. Created by Arik Levy, this bench comes in 3 different configurations suitable for any setting. You can get it with a leather seat cushion, a leather cushion with tufting in the center, or a leather cushion with a wooden compartment in the middle.It offers a great way to add a hint of style and also provides extra storage.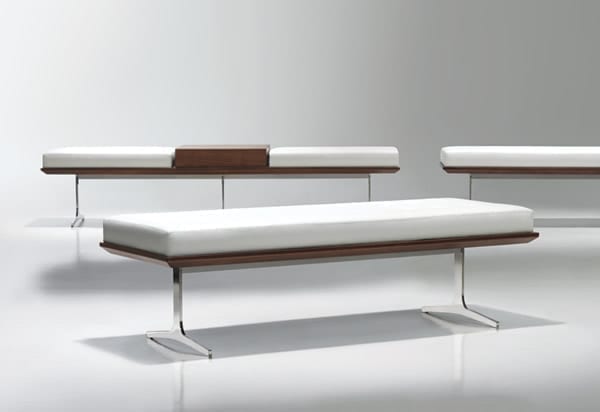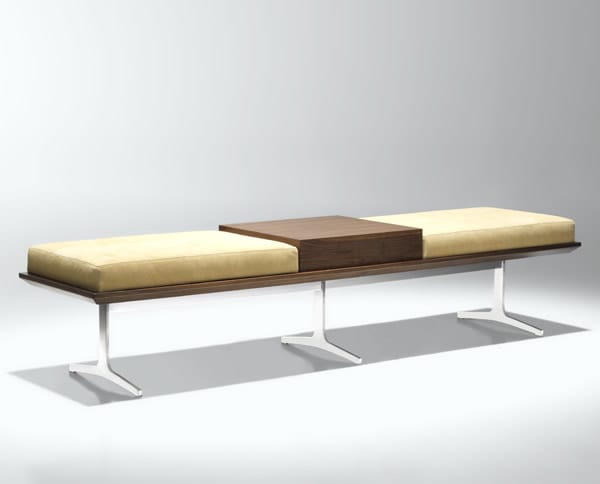 It can comfortably accommodate extra guests in a friendly way. A Bench is all about personal space, intimacy, and how to share that space. It offers a great way for people to interact and communicate as compared to traditional seats. The Argon Bench from Bernhardt Design is made from solid walnut and comes in dark and light wood finishes. It is comprised polished stainless steel legs and leather cushion upholstery. Get it in cream or white colors and beautifully complement your current decor.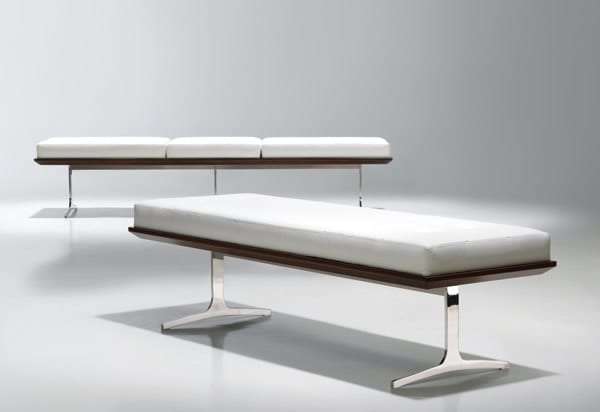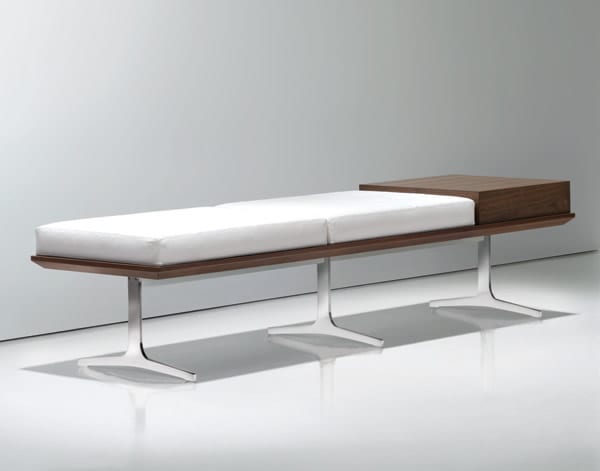 When placed in the right setting, a bench can be a real hub of activity. It is perfect for homes, offices, educational institutions, hospitals, and even hotels. When looking for a bench that provides extra storage, the bench with a wooden compartment makes an excellent choice. It will help you to store your frequently used items and to keep things neat and well arranged.
With all of its multifunctional qualities, where would the Argon Bench fit in your home?