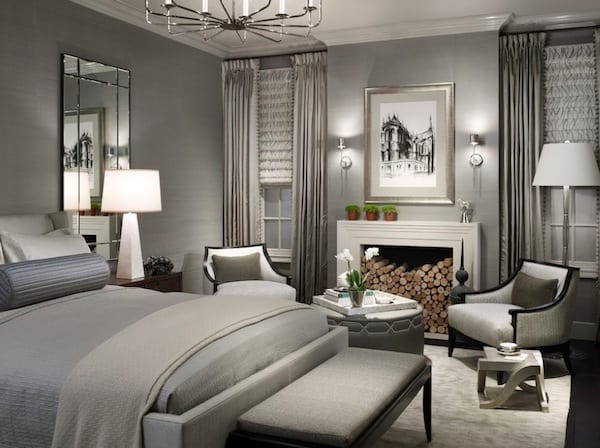 The use of neutrals within modern and contemporary homes has multiplied over the years.  Neutral gray and beige or the term "greige" has made a chic and refined declaration within the interiors of homes across the nation.  There was a time that this color combo used to add a very bland and sterile feel to interiors.  Deeper hues of greige to lighter hues of neutrals give your home the aesthetically pleasing appeal that you love to see.  So here are some tips to bring greige into your interiors.
Beautifying your Neutral Home with Gorgeous Greige 
Image via: Tracy Miller/Miller Greene Design Studio
Adding color to your greige color palette:
To help add some life and personality to your interiors put in pops of color in the space where greige has taken over.  Perhaps the walls and major furniture pieces have the greige hues; then use the throw pillows, artwork, accent rugs, and any other décor accessories for the accent colors.  Go with small patterns and bold colors for the smaller accents like the pillows and artwork that way you don't overpower the griege usage.  This is great for living and family rooms!
Image via: Lars Fraser
Bring out the sophisticated drama of your interiors:
Perhaps you want to have more of a deep and dramatic tone for your space.  This idea will go wonderfully with your dining space.  Go with darker hues of greige for your curtains, walls or even the upholstery.  The dark hues will match nicely with some other neutrals such as white baseboards and black wrought iron or rich espresso wood flooring.  Another idea that will help is layering the greige in the dining room with the linens and for spark put striking centerpiece on the table.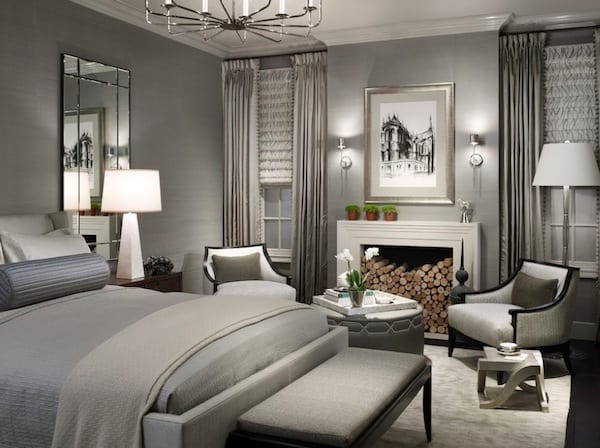 Image via: Houzz
Soften your bedroom:
Greige can have many undertones to it that induce a variety of moods into the atmosphere.  Within every color in the spectrum there is a muted gray; so blush pinks, light lavenders an even pale yellows intertwined with a good percentage of gray will bring in a more "softer" mood to the greige if used within your bedroom.
Neutral tones and colors are very powerful and can change the ambience of your entire home.  Who would have thought?  All you have to do is figure out which vibe or emotion you want your space to have the find a parallel greige that will flatter it within your interiors.  Whether it is your dining room or accents within your family room, greige will be the wow factor that causes everyone to stop and do a double take!