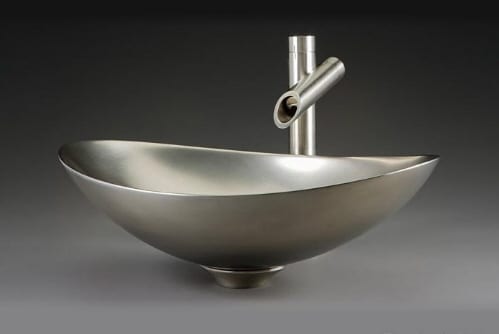 Bathroom Sinks, Vessels, and Hardware from Wawirka
It is often nice to add some organic shapes and elements to bathrooms and interior living spaces, and the cast metal sinks and vessels from Julie Wawirka do just that.
Her collection of bathroom accessories also includes towels bars and drawer pulls to tastefully compliment a great looking collection of sinks in a variety of metals in either satin or patina finishes.
Here is a good look at the bathroom sinks and vessels from Warirka that will definitely spice up any bathroom environment.