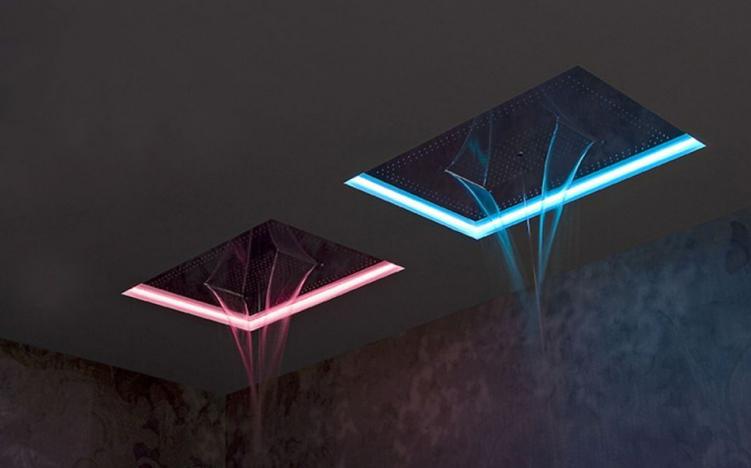 Antonio Lupi Reinvents the Concept of Relaxation
Antonio Lupi introduces the Meteo XXL, a one meter wide ceiling shower unit made to create an almost real rainfall. Relaxing bath activities are brought to a maximum level with the introduction of this futuristic, extra large shower unit.
The piece is characterized by not only the shower and two waterfalls but also by four nebulizers and a perimeter barrier consisting of double-row staggered nozzle. It is available in stainless steel with a glass or white finish with optional led lighting incorporated for cromotherapy.
This configuration that is remote controlled, allows an installation out of a standard shower enclosure thanks to the perimeter of the nozzles. The two waterfalls cross over each other in the center where there is also a hard jet and as in the other models light enhances volume and sensorial elements.
The Meteo XXL shower head offers water and light in a single piece, combining the sources of life in a singular object that allows extreme relaxation.
The Meteo XXL shower unit proposes a design with led lights specially conceived to enrich well-being and relaxing moments in the bathroom. Other then taking a bath, you can enjoy new sensations and new experiences because of the valuable benefits of chromotherapy.
Rethink the way you can relax thanks to this amazing piece with led lights that cover the whole spectrum of colors with beneficial effects on the body .
With the help of chromotherapy, the shower head sends the colored rays into your body and helps stimulating biochemical changes.
Antonio Lupi collections are known to add extra special attention to bathroom furnishings and are always focused on the innovation and the quality of the materials used. In this case, combining minimalism with high-tech innovation, the designer manages to deliver a unique and sensational emotion that activate all human senses.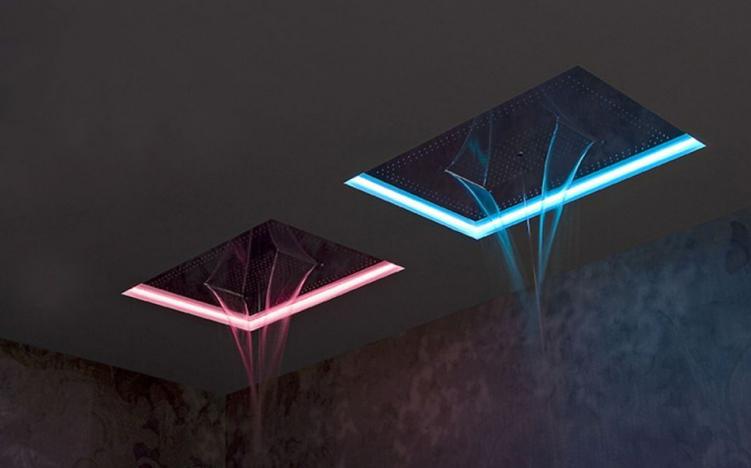 Related Articles: