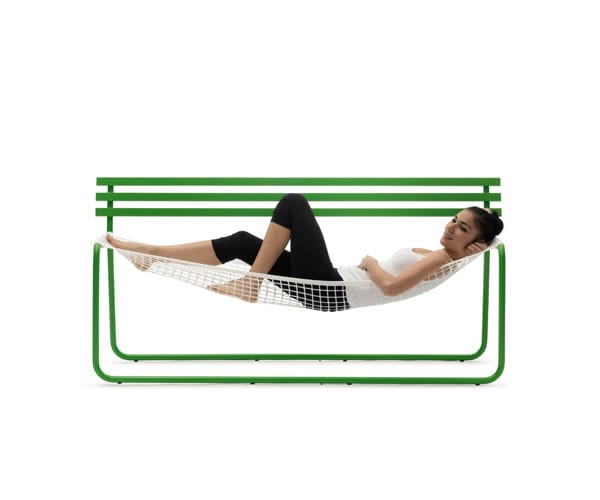 Few things in life can satisfy as much as lying in a hammock does. Whether you are relaxing in the middle of summer or on a cool winter evening, the pleasure you get is still mind-blowing. However, the setup process of traditional hammocks can be accompanied by a few catastrophes and that's why you should get the Siesta hammock/bench by Campeggi. It is the combination of a hammock and a bench and is all you need for a little care-free swinging.
Emanuele Magini is the brains behind this masterpiece that looks great in any outdoor home. It is fun, dreamy, and ideal for those who want a hammock or a bench. Regular hammocks tend to get spoilt after some time. Some fall down, others have heavy chains which yank out drywall, while others have bolts that tear apart weak tree trunks. The Siesta hammock/bench by Campeggi is a safe and sturdy and provides a great alternative to heavy outdoor furniture that is hard to move. It offers a relaxing spot where you can lie down, swing, or sit after a long and rough day. You can place it on the balcony, garden, terrace, or any spot you prefer.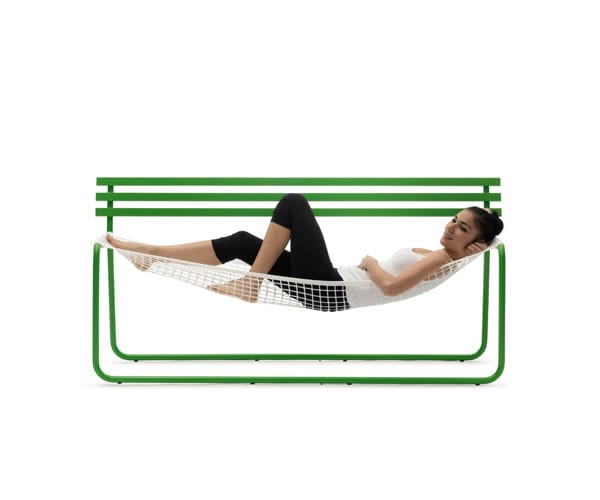 We all need a relaxing corner we can retreat to now and then. The Siesta hammock/bench creates a cozy nook where comfort is a priority. It will make you feel wonderful and relax your body, mind, and soul. Spend a relaxing night under the stars and forget all about your stressful day. Do you love hammocks and benches? Why don't you treat yourself to the Siesta hammock/bench?