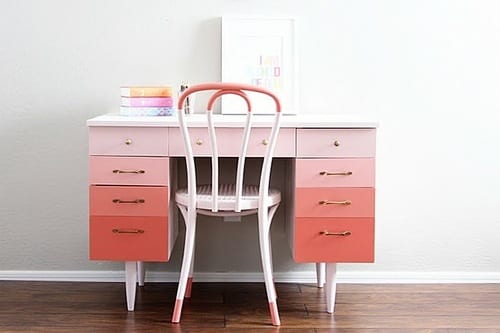 Wildly popular since last year in the fashion world, ombre is more a process than a pattern: it involves the repeated dipping of an object — normally a garment — into dye at slightly shorter intervals as the repetition continues, creating a notable gradient when all is said and done.  
The trend has made the jump to home decor and furnishings, pushed chiefly by the DIY movement and officially carried over by a few progressive product and furniture designers who've been willing to experiment with color and technique.  
Today's roundup of ombre furniture features everything from a couch, desk and chest of drawers to a decorative chandelier and a gorgeous spindled bench.  Applicable to pretty much anything, this inspired look may not always be a product of the process, but it almost always begs conversation and adds a fresh pop of color to the living space in which it stands.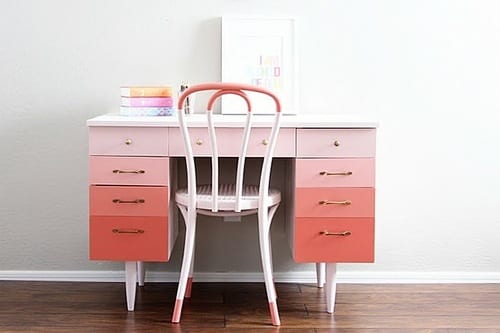 Ombre desk found at Adaura.