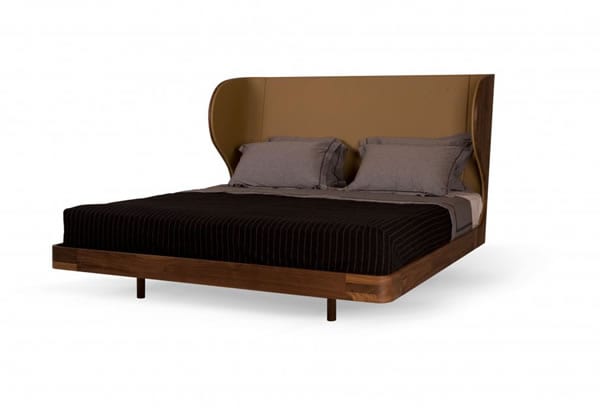 In a surprising blend of two different design styles, Autoban offers its Suite Bed as a visual treat and royal escape.  Both Japanese and French influences join together for the Suite Bed.  The austere minimalism of Japanese design doesn't immediately seem like a complimentary choice to ornate French elegance, but once you have seen and experienced this design any doubt in your mind will be put to rest.  The Japanese styling is most evident in the low platform frame, a major trend that feels lightweight and simple without the added size of a box spring.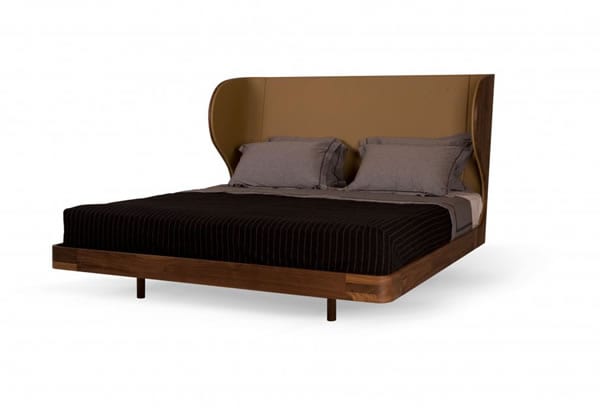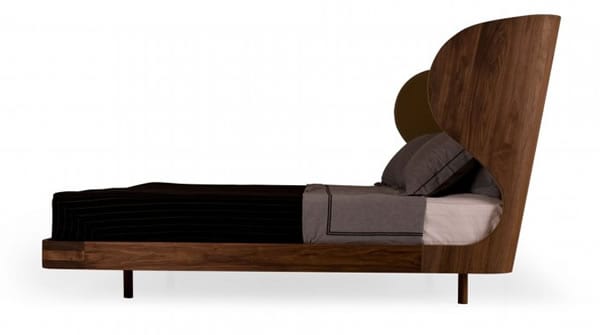 The Suite by Autoban doesn't rest directly on the ground as some platform beds do, but on recessed legs that allow the bed to "float" in your bedroom.  The rich tones in the wood veneers and visible joints have a craftsman-like, Zen vibe that brings your just a little bit closer to nature. The headboard of theis piece is a sharp departure from geometric Asian designs.  Unmistakably like a French wing chair, the entire back seems to curve protectively around the pillows propped against the interior upholstered panels.  The height and drama that the headboard adds immediately brings a sense of royal luxury that a simple platform bed would otherwise lack.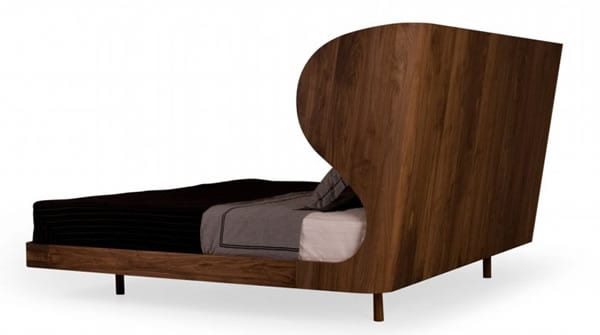 There is no way to miss the regal presence of the Suite Bed in your private sanctuary, but you will never want to avoid its invitation to relax.  The wings make an excellent place to prop yourself for reading or watching television for nights when you aren't quite ready to shut off the lights.
Are you ready to retreat to your Suite Bed for the evening?