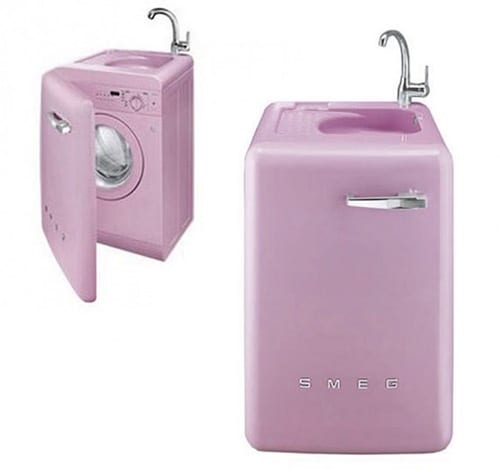 Beautiful Pink Furniture And Furnishings
Think pink and the mind instantly conjures up a distinctly feminine imagery. It is no secret that the fairer sex has a penchant for the color pink, as there is something eternally uplifting and optimistic about this particular hue (yes I am a girl).
So we decided to list some of the most beautiful examples of pink furniture and men please don't skip this post as everyone should get in touch with their feminine side sometimes!
The Laundry Alternative Wonderwash Retro
The Laundry Alternative Wonderwash Retro Colors Non-electric Portable Compact Mini Washing Machine
Non-electric, Hand-crank unit washes a 5-lb. load super clean in just a couple of minutes

New patent-pending E-Z lid lever much easier to use than older lid screw design

Perfect for apartments, singles, boats, RVs and even small frequent loads like hand washables and diapers

Is ideal for delicates such as woolens, silks, knitted dresses and cashmere garments

Uses far less water than even hand washing and no electricity

3-year warranty. Handle insert wont fall out in 1-2 years like other models
Pink LBL16RO Washing Machine by Smeg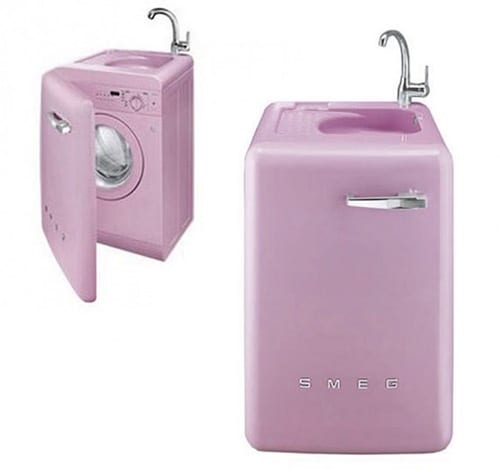 Modern Pink Illuminated Bathtub

Modern Pink and Mother of Pearl Inlay Console Table 

Neo Baroque Pink Bathroom Vanity

French Style Pink Chaise Lounge

Etrusca's Pink And Silver Designer Bathroom

Designer Chairs For The Pink Swan Project

Pink Bed by Karim Rashid

Campus Bathroom by Birex

Black and Pink Antique French Bamboo Washstand

"Drawer's Chest" by Stanislav Katz

Vondom Chaise by Karim Rashid

Pink Vintage Car Bed
Hot Pink Blow Table from Elizabeth Paige Smith
Curl Bench by Stanislav Katz