Few color duos are as crisp, classic and timeless as blue and white.  Calling to mind everything from nautical themes and beachside villas to regattas and the Greek flag, the stark contrast between the two hues commands attention and conveys an ironically laid-back sense of formality and continuity across generations.  Although limiting in terms of color schemes when it comes to home decor, the pair blends nicely with neutrals and does well when accented with small, occasional pops of bold colors from the opposite end of the wheel; a deeply saturated orange, for example, looks divine when set against a blue and white backdrop, but the combo isn't for the faint of heart.  For traditionalists, keeping the duet pure without a third color is a winner every time.  For those on either side of the coin, though, we now present a roundup of ten blue and white patterned chair designs… what you do with them, of course, is entirely up to you.
We're an affiliate
We hope you like our recommendations! Just so you know, we may collect a share of sales or other compensation from the links on this page. Thank you for using our links, it is much appreciated.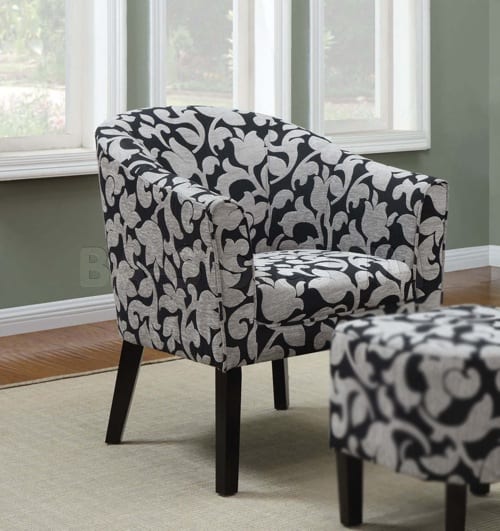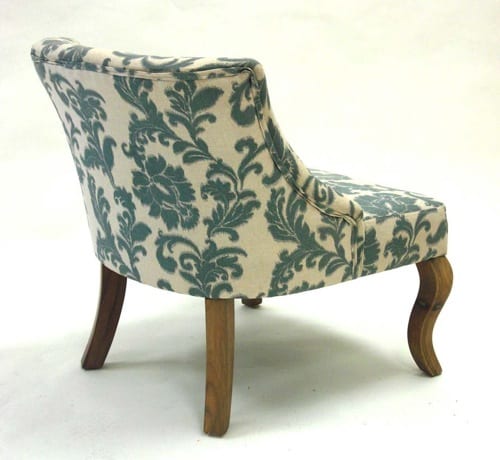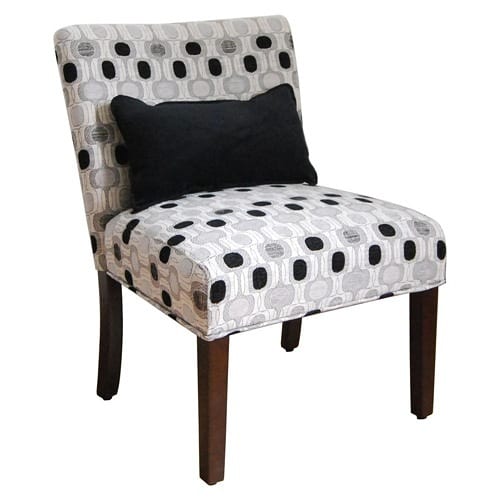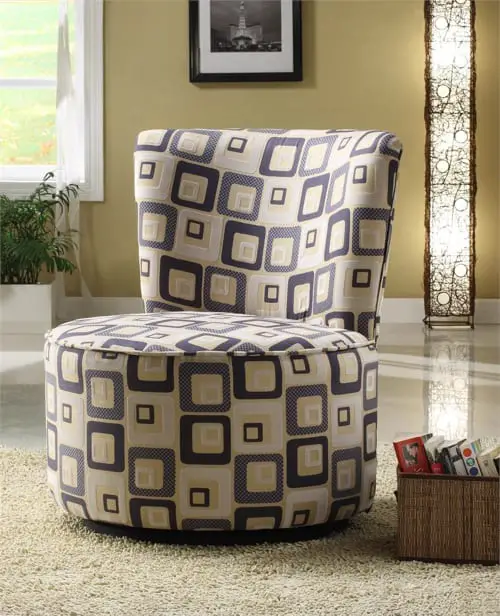 Vendela Ikat chair found at Lamps Plus.