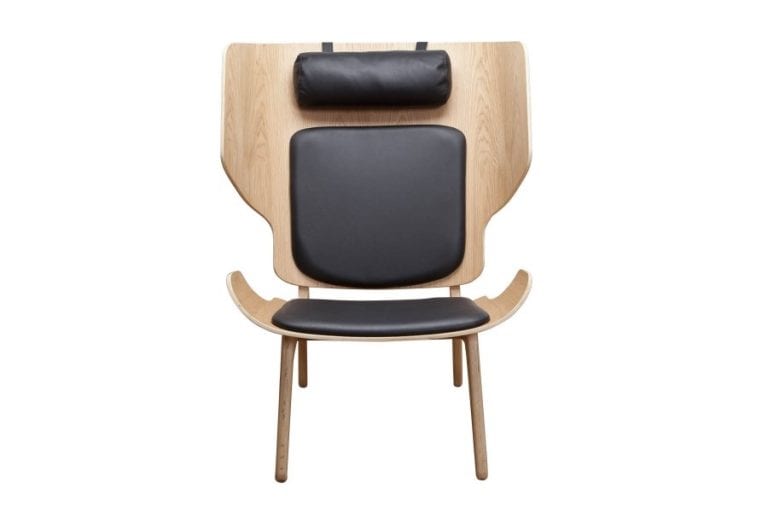 Want a chair that will draw the oohs and aahs from your guests? Look no further than Mammoth. It is handcrafted by experienced craftsmen and boasts a solid wood frame. You can get it in beautiful vintage leather or fabric upholstery.
The seat is available in two versions: fluffy and slim. The slim version has cushions upholstered with Premium Leather. The fluffy version has thick fabric or leather upholstery. It can also be upholstered in wool or washed canvas. Both versions rest on solid oak frames with seats and backs in laminated oak veneer.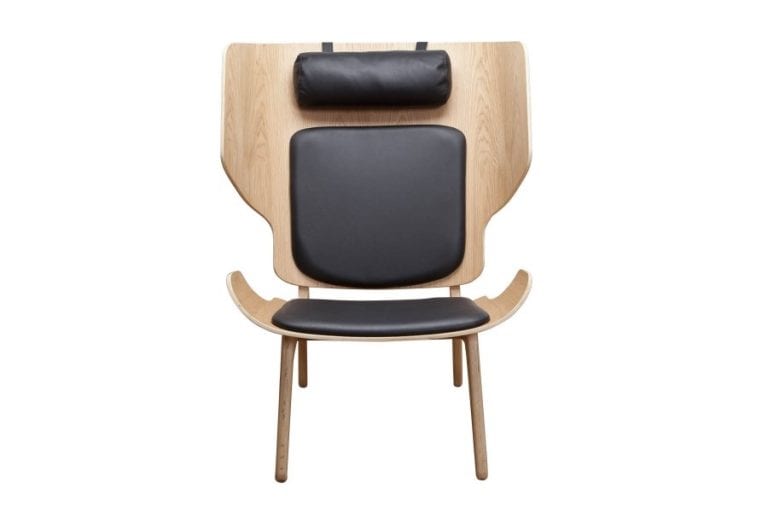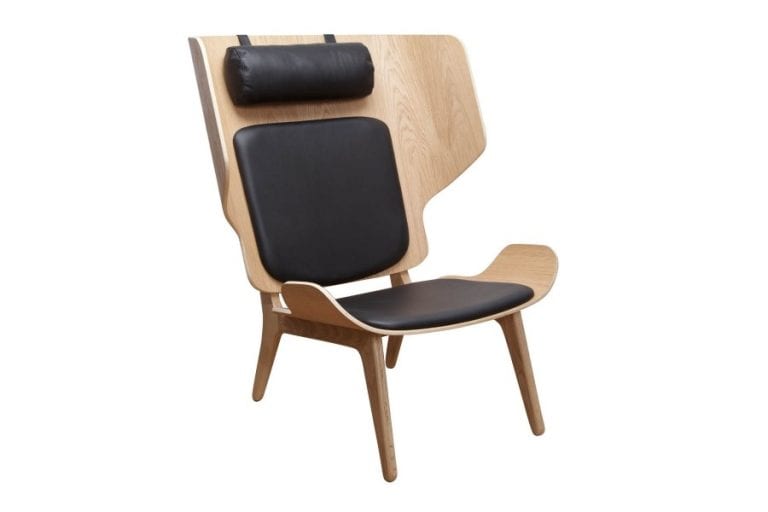 The Mammoth Chair by Norr11 is a contemporary winged armchair. Its seat and back are made from the same compression mold. A specific technique is used to cut the chair to give it its unconventional shape. Knut Bendik Humlevik and Rune Krøjgaard, the designers, focused on creating a clean, minimalistic chair that would be both comfortable and iconic. They achieved their goal flawlessly. The chair is defined by a separate seat, backrest, and headrest. Norr11 used a simple production method to produce it.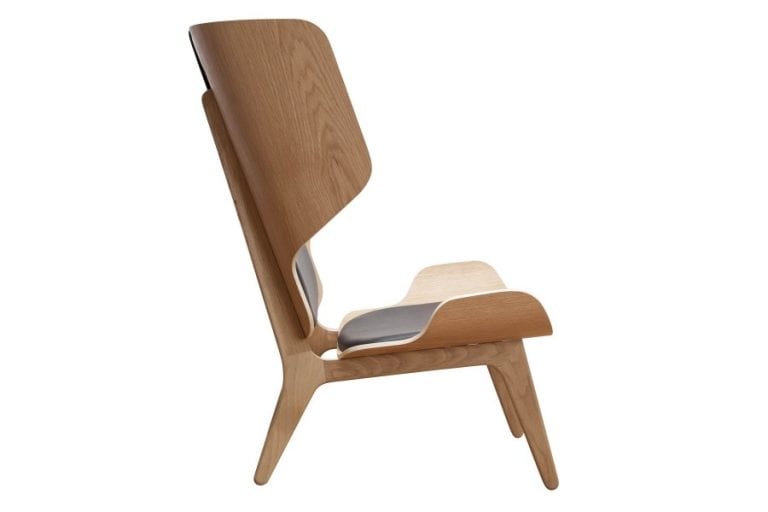 While there's no denying the fact that modern chairs are numerous, there are few that can really make a lasting impression. The Mammoth Chair is one. In fact, it is so stunning it has been featured on the DR1 Evening Show on Danish TV. It is magnificent to look at from every angle and will add a spark to any setting. Get it and discover the true meaning of comfort.
Does Mammoth's style appeal to your taste?