Kenzi Sofa from Aerre Italia
Featuring sleek arms and strong metal legs, the Kenzi Sofa from Aerre Italia is big on style. It extends your seating and provides extra lounging space without taking up too much room. It has quality upholstery and is just what you need to give your interiors a homey feeling.
The puffed sofa is beautifully styled and comes in a soft white shade. It has a black border on its edges which enhances its appeal. Its flat metal legs face outwards and are the first thing you'll notice about it. Kenzi comes with headrests you can lift when you want to recline. When you simply want to sit, you can lower them.
The spacious cushions and clean lines of the Kenzi Sofa make it minimalist in all the right ways. The piece provides sheer comfort and invites you to relax for a while. The perfect spot to entertain your friends and catch up on the latest happenings.
Kenzi is functional, durable, and will make an iconic statement in your living space. You can change its look in an instant by adding colorful cushions. It lends luxury and simplicity to your favorite setting.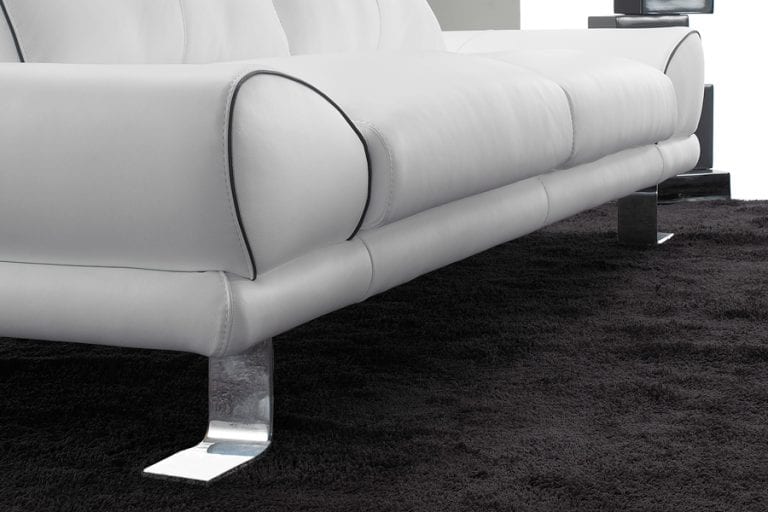 The Kenzi Sofa from Aerre Italia is designed for homeowners who can never find the perfect couch. It is a lovely showpiece and looks stunning in any living room. You can use it alone or pair it with a minimalist coffee table. It will fit your living room, décor, and style. What's your best feature of the Kenzi Sofa?
Related Articles: