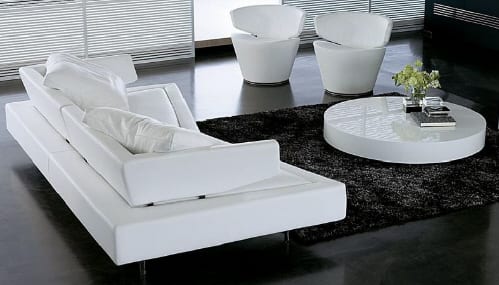 When it comes to dramatic and bold lines backed by equally innovative quality and construction, Arketipo excels in the field. The Arketipo collection is geared mostly for the European market where their modern and contemporary Italian sofas styles are greatly appreciated.
One of my favorite sectional sofas is the "Must" by designer Carlo Bimbi e Adriano Piazzesi which offers a multitude of components so you create a seating arrangement to fit your room and requirements. The striking feature of this seating system is the special wedge shape of the elements that are also equipped with a clever functional backrest adjustment to change the seat depth for optimal comfort.
The scale of the Must is very light thanks to a thin linear construction and minimalist foot. Arketipo also has a stunning collection of chairs, beds, and furniture accessories for the connoisseur of fine modern furniture Italian style.