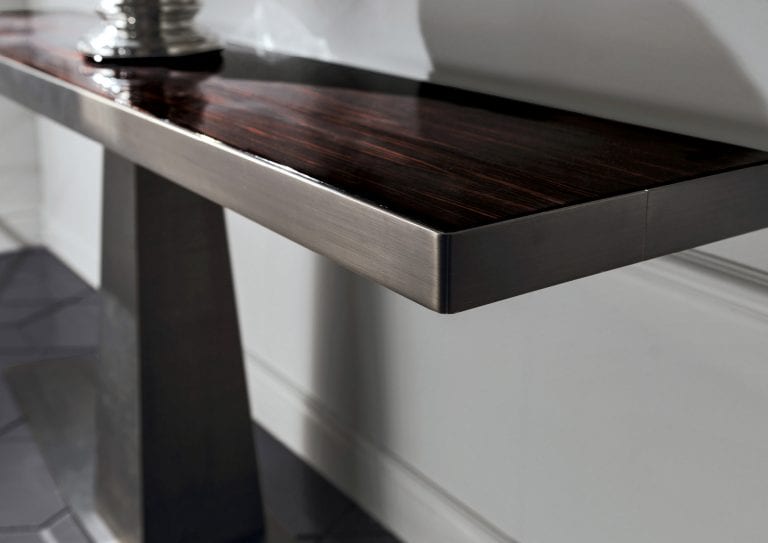 The outstanding Rim side table by Fratelli Longhi from the Loveluxe collection is a metal console made with the help of laser cuts and characterized by a very simple, elongated dual T form, which assumes an extremely contemporary and dynamic character, or pleasantly Vintage depending on the finishing choices.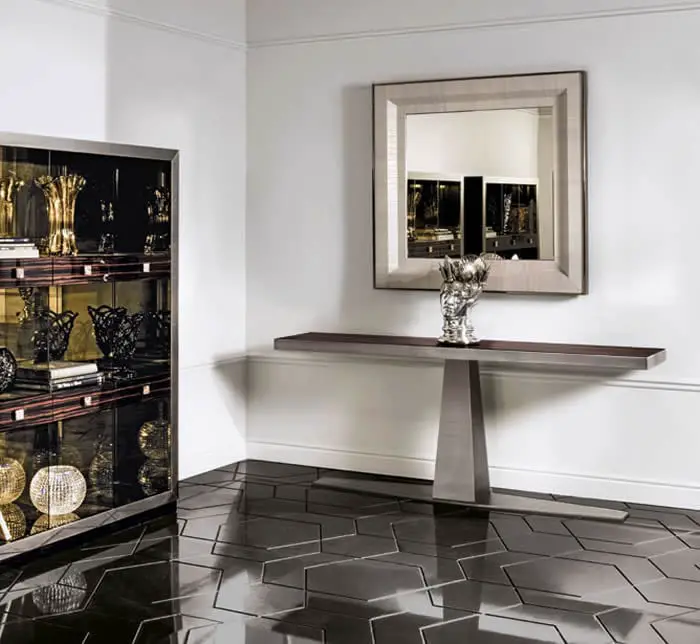 Longhi has always been a brand that aimed to offer contemporary living solutions. Their collections have luxurious furniture for the entire modern home and provide infinite possibilities to create eye-catching interiors, using only premium materials in their designs.
They have always combined a meticulous attention to detail with the use of exclusive materials, and no matter the product they create, from tables, furnishing accessories, sliding glass room dividers, doors for interiors to sofas, they seem to create them following a simple philosophy: mix outstanding contemporary design with comfort and functionality to offer only premium quality.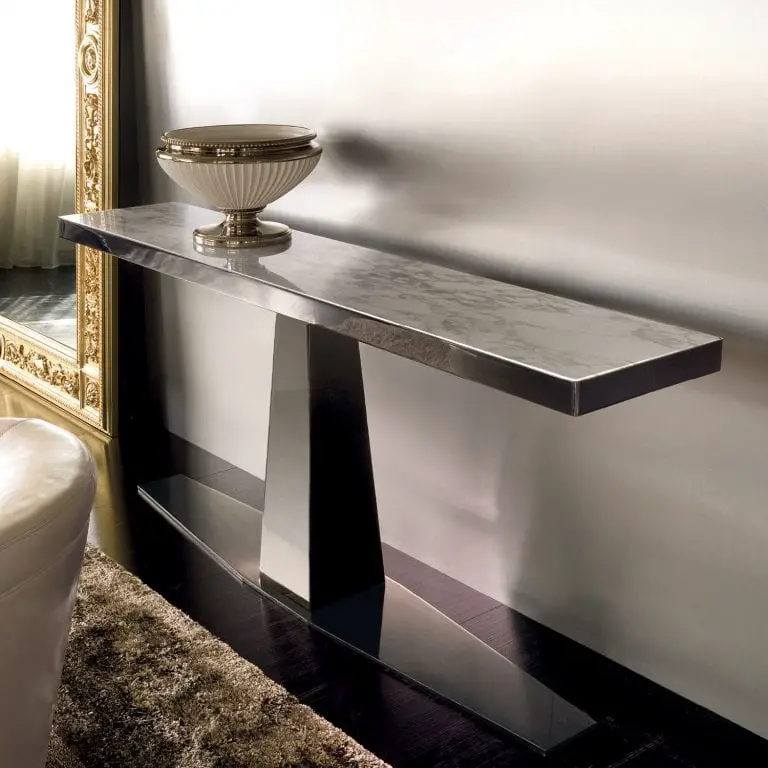 In case of  the Rim side table some of the materials used are shiny light gold, polished chrome, black matte satin bronze for the structure, which combine perfectly with top materials such as black painted glass , the bronze mirror or smoked, marble (Calacatta Gold, Frappuccino, Port Black, Emperador Dark or Blue Jeans) or wood (glossy ebony, opaque Wenge, Canaletto walnut polished) and offer a sober and elegant stamp to a coordinated system.

The Rim consoles, just like every other piece of Longhi furniture, reflect existing trends in design, and are characterized by the use of clean lines, individual shapes and luxury materials. Often referred as transitional furnishings, consoles are multi-purpose pieces of furniture that can serve as additional storage solutions, other then just filling empty, narrow, hallway spaces.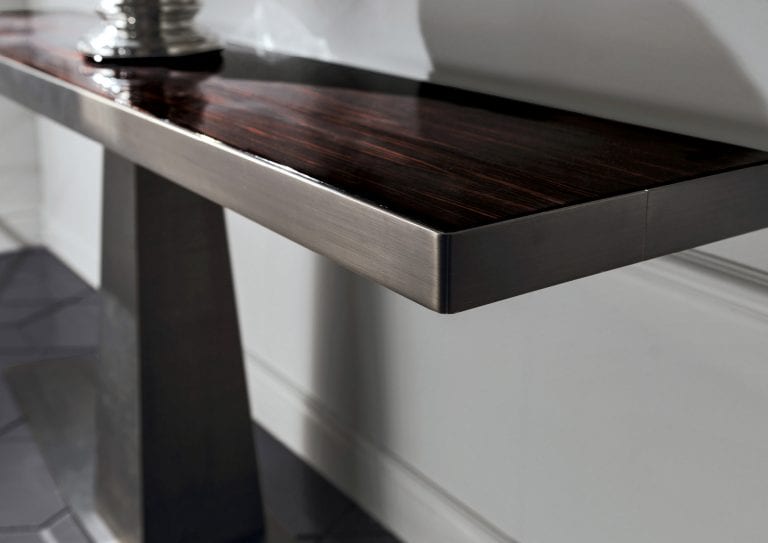 Not only functional, the Longhi design adds style the second you walk in the door, and the shiny materials used, always look stylish and have that "Je ne sais quoi!", don't you agree?