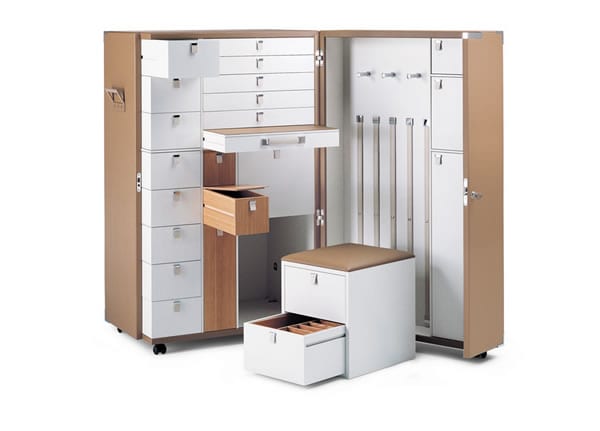 Step back in time and onto a transatlantic cruise ship with the Oceano trunk by Andrèe Putman.  All of the spirit and glamour of turn-of-the century sea travel is magnificently embodied in this stately vertical trunk.  Entirely upholstered in Pelle Frau® leather from our exclusive Color System, the piece recalls a nostalgic, worldly sense of purpose.  With this trunk, your imagination will roam as freely as the most seasoned of travelers.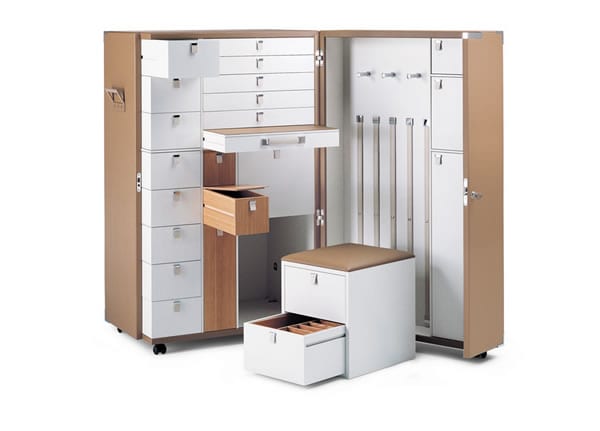 Like the cases from a bygone era, the birch wood Oceano trunk is built for storing personal belongings of all shapes and sizes.  In a brilliant display of new design, however, the Oceano trunk goes much further than its inspiration by adding thoughtfully placed drawers to maximize your ability to organize and customize.  For the modern globetrotter, a folding desk and leather-upholstered seating pouf mean that your desk is always ready when you are.   Whether it's the most current technology or a full 19th-century gown, the Oceano trunk makes storage more stylish than ever before.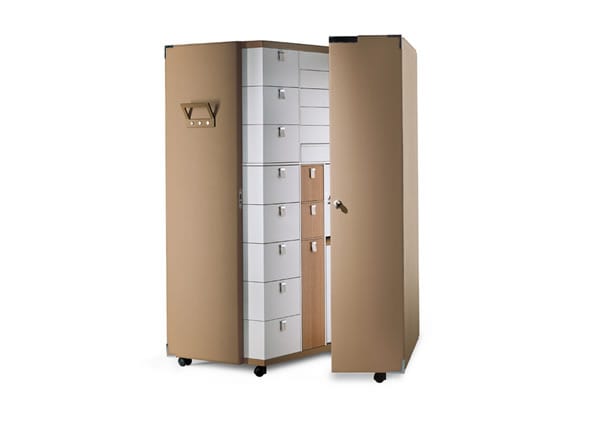 As a reminder of the progressive design elements, the textured and scratch-resistant crème-colored drawers have a fresh edge with a column of three natural oak accent drawers and sparkling chrome hardware.  Set atop wheels, you choose exactly where to use the Oceano trunk.  Although you may not take your sturdy trunk on an oceanliner, you will still get plenty of attention for this old world-inspired piece with a dignified yet streamlined style.
Where will your imagination take you when you open up the Oceano trunk?