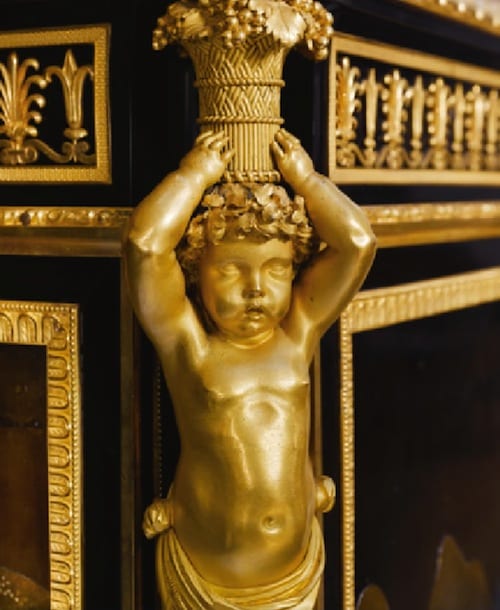 When it comes to auctions, no one does it better than Sotheby's, New York. The celebrated auction house recently held a four-day auction of Property from the Collections of Lily & Edmond J. Safrawith, where a Louis XVI Japanese Lacquer Commode fetched a staggering $6,914,500. The commode with secretaire en suite, attributed to Adam Weisweiler was originally estimated between $5 million and 7 million, and as you can see Sotheby's wasn't disappointed.
"The results of this remarkable auction are an affirmation of the taste, passion and connoisseurship of both Lily and Edmond J. Safra," said Robin Woodhead, Chairman of Sotheby's International. "The diverse works that were offered represent the peak of their collecting categories, inspiring interest from collectors worldwide."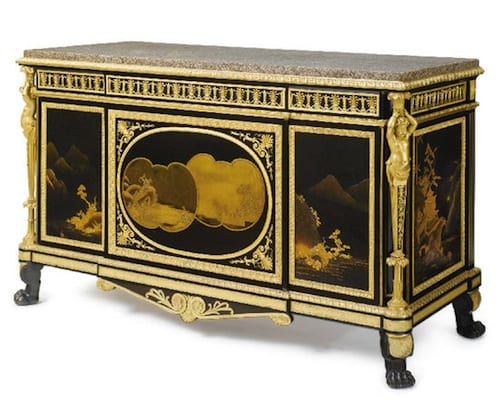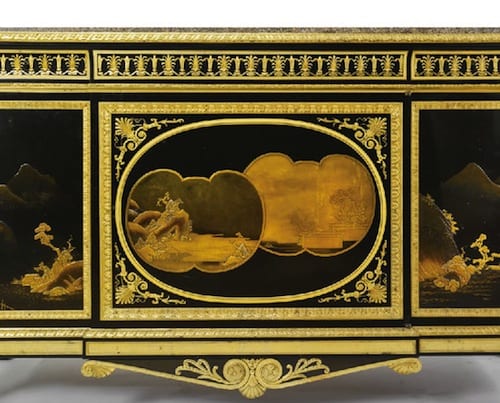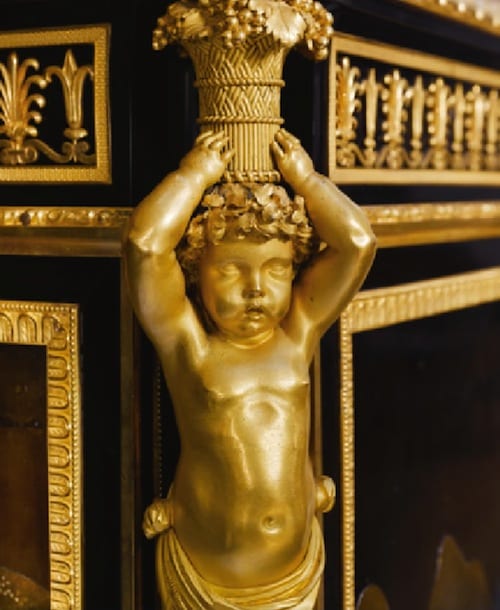 The detailing of this Louis XVI Commode is impeccable and indicative of the artisan ship of the past. I especially like the contrast of the rich dark wood as the gold accents really come to life as they play off of each other. This is one that may find itself right at home in the Palace of Versailles or a museum where many people can the incredible detailing and intricate hand carved accouterments of this great looking piece.