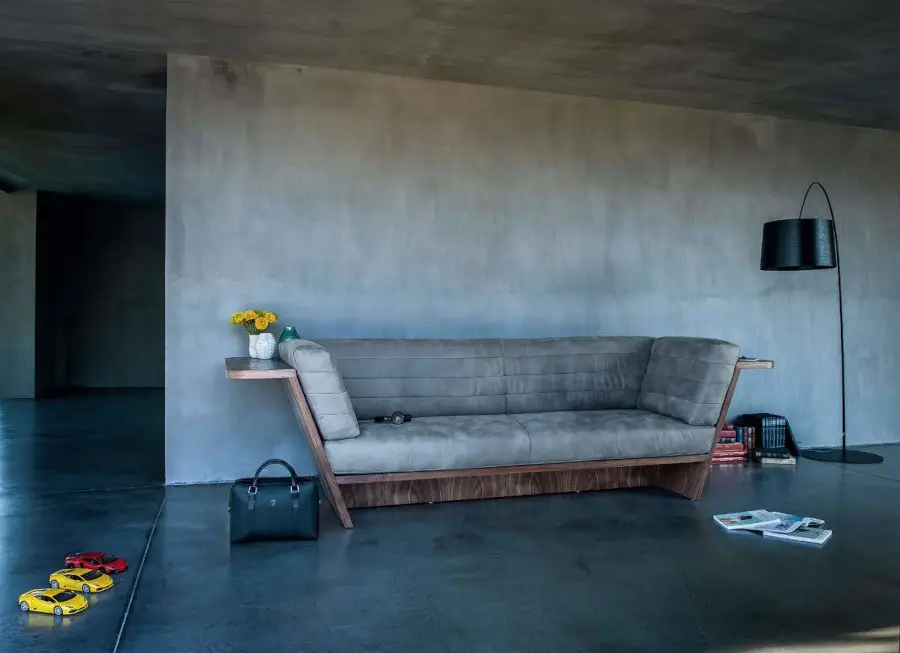 Seating Collection by Tonino Lamborghini
Leather is a statement of luxury and flamboyance suitable for the unencumbered at heart.  The leather seat has evolved dynamically from the classic traditional tufted Chesterfield couch to more contemporary designs that take on a cleaner, pragmatic look.
Tonino Lamborghini's Seating Collection epitomizes the modern, plush and entirely stylish transformation made by the leather seat to adapt to the demands of modern lifestyles.
Built with high aesthetics and deep visual elements, this seating collection will convert your living space into a luxurious haven for family and friends. It is deliberately constructed with enormous frames to give it an opulent, almost kingly impression.
Unlike the traditional sofa that is characterized by softer lines and subtle curves, the Seating Collection by Tonino Lamborghini is designed with a clean, straight and minimalistic architecture. The result is stylishly geometric chairs that are surprisingly comfortable. The seats are built for ultimate relaxation and feature electric recliners.
Tonino Lamborghini also incorporated into the collection an almost futuristic seat set in an open frame. With typical Italian sophistication, the seat is finished in nickel gloss and upholstered in posh leather alpine.

The gorgeous chairs are covered in perforated alpine white, alpine white leather, or tech white leather. The all-white on white choice of upholstery is a bold move away from the typical black and brown leather. Add an ultramodern flair to your living spaces with these bright and plush pieces.
Which version of this collection would best transform your interiors, the solid white or the open frame seats?