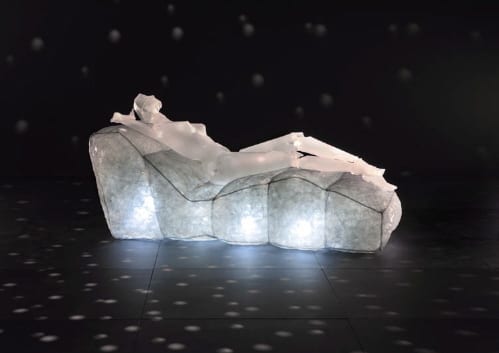 The Sofa Collection with LED Lights from Meritalia
Here is quite an unusual furniture collection called Stardust, or "dust of stars," the first revolutionary product Mario Bellini signed for Meritalia. This new series of lightly padded pillows, ottomans, chaise lounges, armchairs, and sofas that use LED lights with low power consumption / low voltage and high performance are included within the individual pieces.
The internal lighting of the Stardust turns them into a real source of soft light which can vary throughout the range of colors. The idea was to use material similar to package padding, a metallic mesh of thin steel wires for structure, and a transparent coating to create this ultra-lightweight collection that you can also take back by the pool or patio.