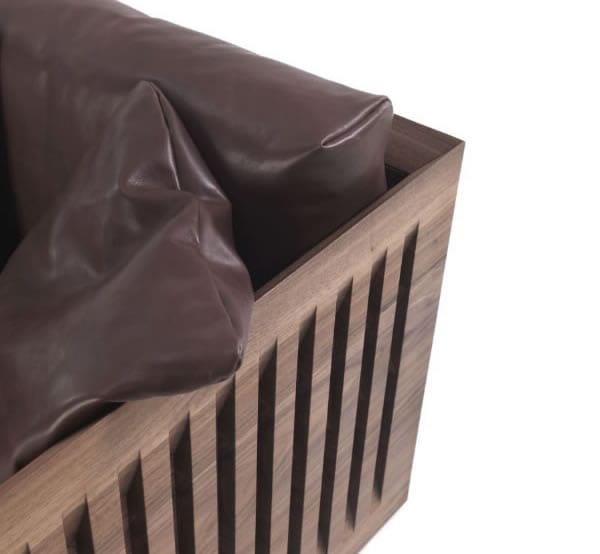 From Riva 1920 comes Carlo Colombo's Soft Wood Chair and Sofa suite.  Their strong, weighty visual aesthetic belies the lightweight multiplex frame.  The basic box shape is thoughtfully detailed with tapered Mission-style vertical grooves around the outside frame, a solid base, and beveled inside edges.  In your home, the sofa and chair will look as if they were hand plucked straight from a rustic farmhouse in the Italian Alps.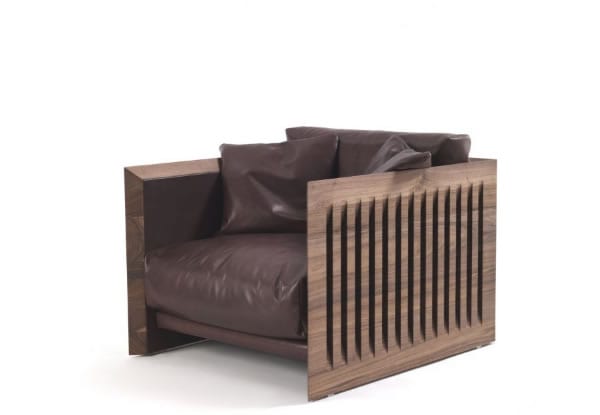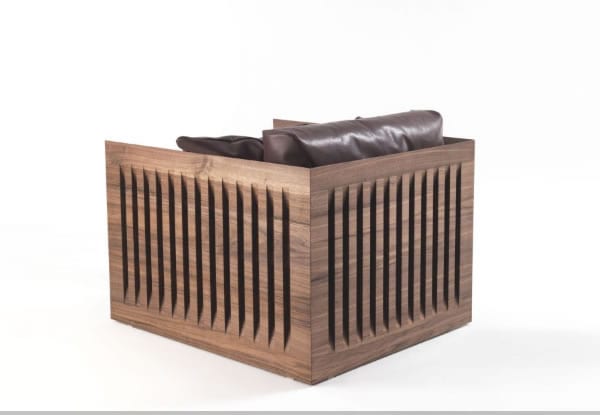 The Soft Wood collection will immediately bring a sense of peaceful gravitas that comes from a relaxing evening in front of a warm fire and beside a fine vintage bottle of wine.  You will sink into the deep seat and be enveloped by the tall, tuxedo-style arms that extend in an uninterrupted line from the upholstered back that invites you to stay all night. Colombo's design will succeed in keeping you comfortable for hour after hour.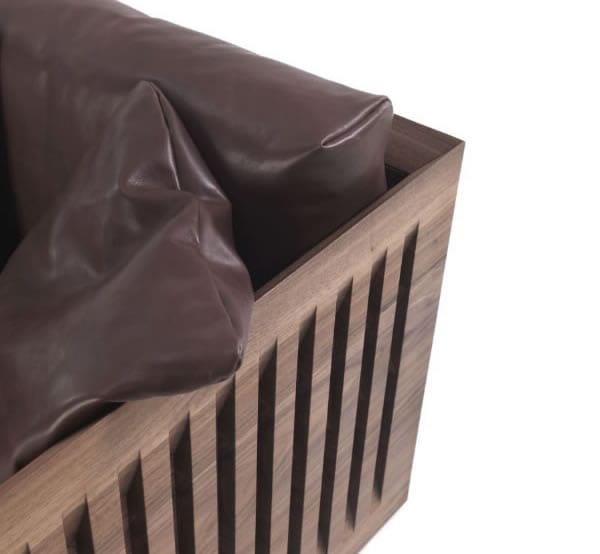 The natural, all-European hides are tanned without artificial additives to maintain their authentic workmanship.  Expert tanners in the small town of Arzignano, a few kilometers from Vicenza, Italy, follow the highest European standards and laws for producing excellent finished leathers in a range of colors from the Houston color set by Riva 1920.  With each chair or sofa, the Soft Wood collection includes two square goose down pillows.  Made in two sizes, either 50 cm or 60 cm square, the leather pillows are available in your choice of color to complement the leather chair upholstery.
Where will you place this piece of Italian excellence in your home?