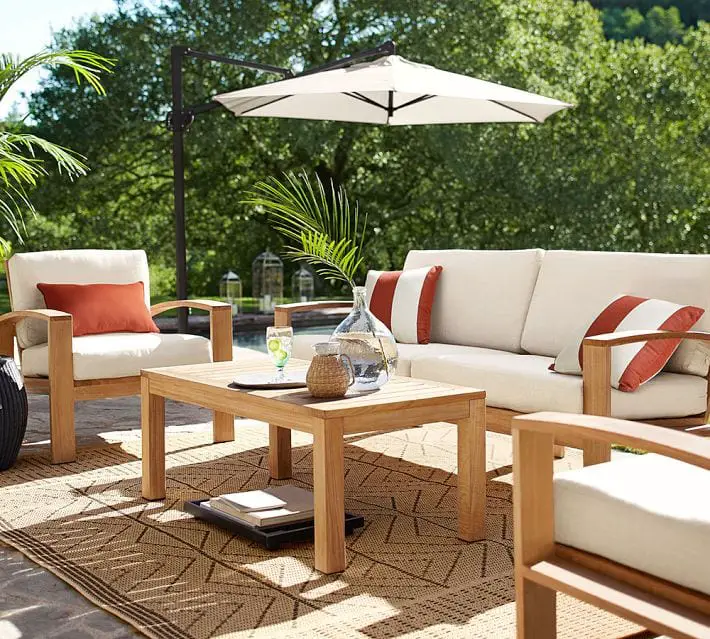 Are you trying to increase the comfort of your patio space? Get the Madera Armchair by Pottery Barn. It is made from weather-resistant wood and will give your exteriors a complete makeover. Its contemporary design features armrests with sweeping arches, a slanted back, and a large seat.
The armchair comes with seat cushions to enhance your level of comfort. It is generously sized and is perfect for lounging on the patio or pool deck. You can also use it indoors to bring a dash of summer to your living room.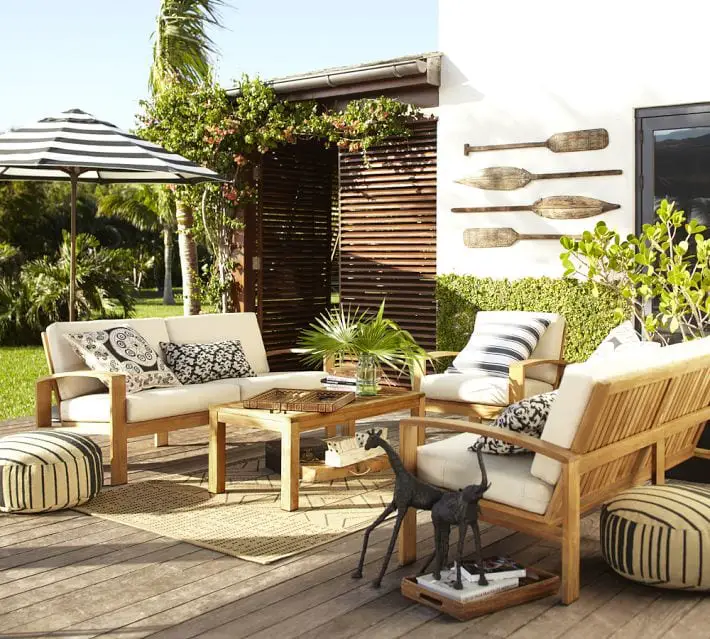 Made from Grade A Teak, the Madera Armchair by Pottery Barn is an enduring beauty.  The bench is made from grade A teak is a dense hardwood rich in moisture-resistant oils for your outdoor home.. The armchair features mortise-and-tenon joinery and has outstanding strength and durability.
It will update your outdoors for many years to come. If you love to entertain, get it with the Madera Sofa to create additional seating for your guests. You can also add a teak table to complete the look. Madera is lightweight yet strong enough to withstand the extremities of outdoor weather and the rigors of everyday use. It is easy to clean and maintain.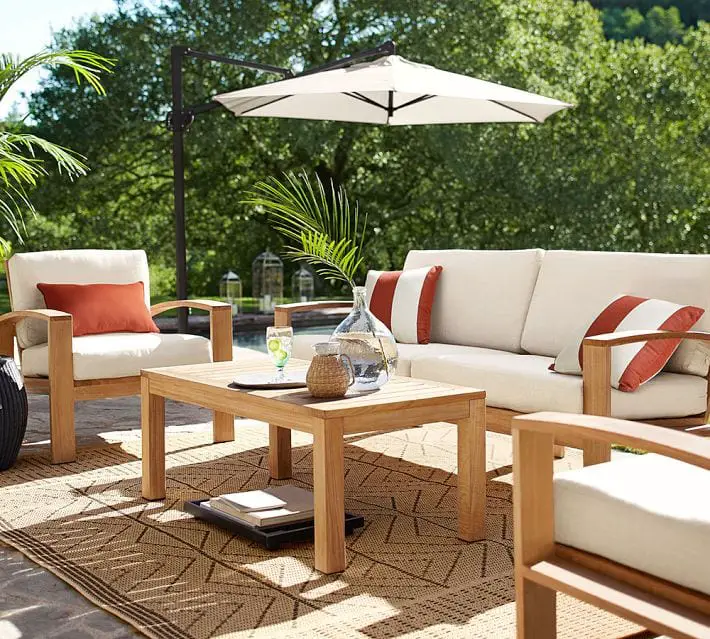 Modern and impeccably built, the Madera outdoor chair by Pottery Barn will exceed your expectations for outdoor furniture. Its honey-colored frame gives it a bright look that instantly recalls the outdoors. It is effortlessly chic and comfortably contoured and looks great both outdoors and in. Do you love teak furniture? Would you get the Madera Armchair for your outdoors?