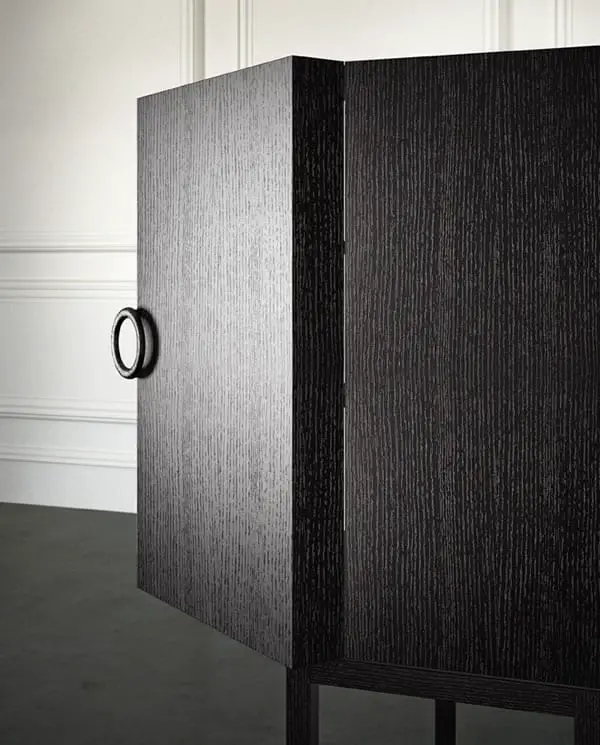 A simple and versatile storage cabinet serves an important function in any room.  The Orlando cabinet from Casa Milano unites its practical use with the stand-alone presence of an elegant design.  Designer Roberto Lazzeroni emphasized a sense of balance and harmony in form with strong and graceful lines.  The Orlando is crafted from a solid oak wood base that holds the oak cabinet above the floor in a modern, lightweight look that contrasts with the hard wood materials and dark color.
The lofted Orlando Cabinet by Casa Milano space has an oak wood stained to a deep mocha ebony shade, with smooth hinged doors.  The only detail on the front is a beautifully crafted cast brass handle in dark bronze.  The metal handle has a wax patina that gives the cabinet a natural heirloom look, making it the perfect centerpiece or focal point of a foyer, dining room, or living room.  Behind the thick paneled doors, two shelves help keep your personal items organized and out of the way so you can streamline your décor while still keeping everything you need convenient and close at hand.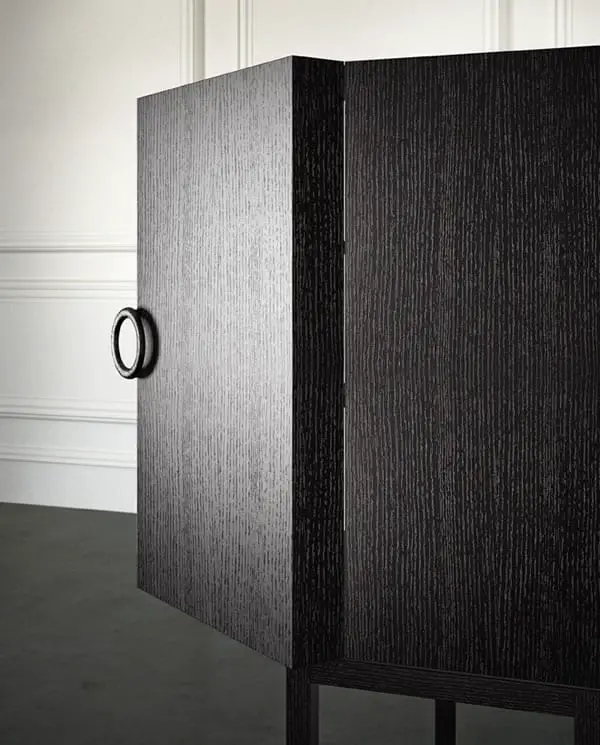 The basic harmony of the Orlando cabinet defines it as a piece that will become a staple in your home.  The contrast between the lightweight construction and the rich colors and materials create a balance of design elements that is elegant and timeless.  The Orlando cabinet is so easy to use anywhere in the modern home; you'll have to ask yourself, where will you place it?