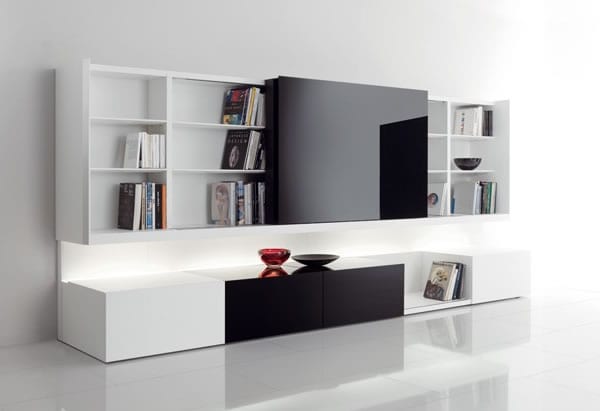 Where would we be without wall units? They help us to store our books, CDs, DVDs, and even electrical gadgets. When shopping for a new wall unit for your home, be sure to check out the Newind wall unit by Acerbis. It is everything a modern wall unit should be; stylish, compact, and elegant. Designers Oscar and Gabrielle Buratti focused on the needs of today's homeowners while creating this distinctive piece. This super cool and stylish set up will bring a change of fresh, light air into your home. It is all about new ideas and concepts. It stores items without reducing space and hides electronic wires while connecting them.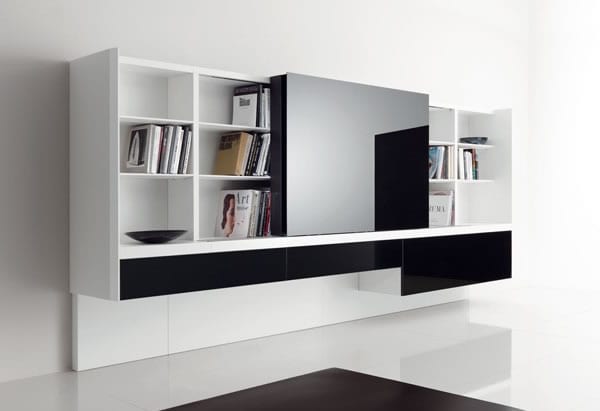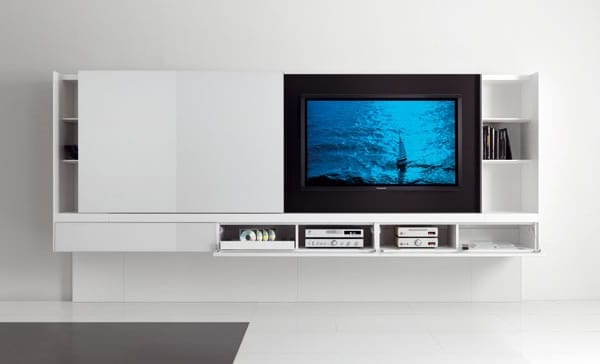 There are many things you'll love about the Newind Wall Unit by Acerbis. One of its great aspects is that it has a large sliding door that hides away the TV when not in use. It also has condensed shelves which are brilliantly concealed and appear only on demand. You can use the shelves to store items like audios, videos, and electronic devices. The unit has back shelves which can be accessed via a sliding TV panel.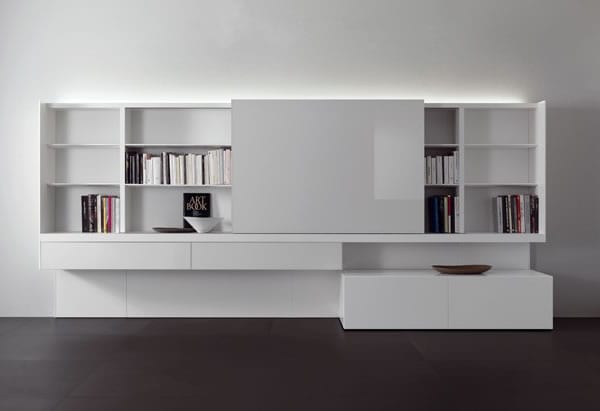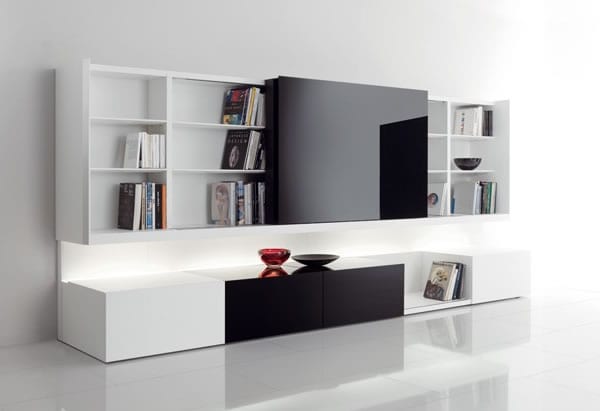 You can also slide the panel when you want to adjust the television screen for better vision. Included are full-height structural wall-panels which support the shelves, side modular elements, and suspended cabinets located under the central shelf accessed via a flap door. When only a modern wall unit will do, get the Newind wall unit. It will perfectly dress up your wall and enhance your living room's overall look.