Frame Chaise Longues by Paola Lenti
How do you like to relax? Outdoors on a chaise longue, indoors on a sofa, or on a bed? If you like to relax on a chaise longue outdoors, you need a comfy chaise like the Frame Chaise Longues.
Designed by Francesco Rota, they will redefine your exteriors and give them sensual appeal. They are made from high quality materials to withstand the elements. The designer worked hard to show off their graceful nature which is easily noticeable. Unlike other chaise longues, they have armrests for added comfort.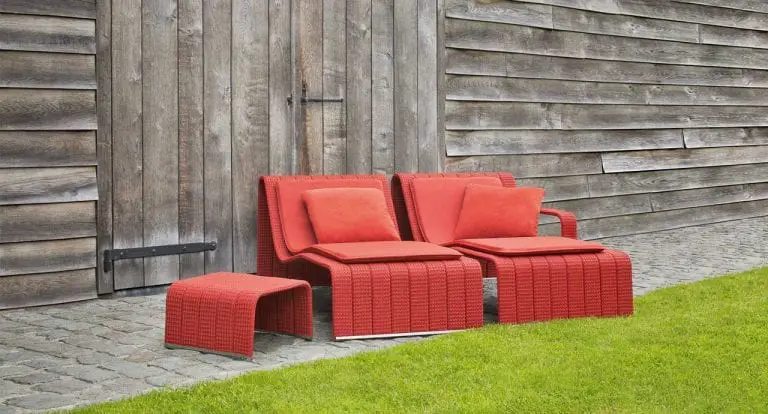 The Frame Chaise Longues by Paola Lenti are made from rope braids or Aquatech braids. They have frames made of aluminum sections and covers in single colors or two-color combinations. Their seat pads are filled with polyurethane and covered in polyester.
Back cushions are included for extra comfort. You can get a lounger with a removable cover made of Rope T, Luz, or Brio. There is also a winter set protection cover ideal for the cold season. The Frame collection also comprises armchairs, chairs, side tables, benches, and modular elements.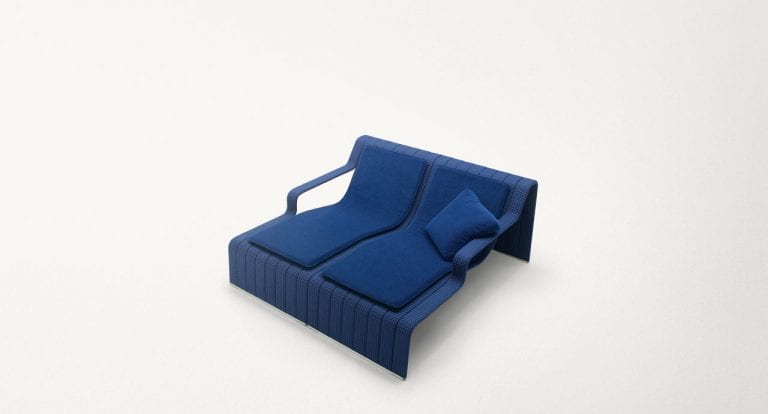 Excellently blending lightness and solidity, the Frame Chaise Longues are sure to be noticed. They are refined and challenge the laws of gravity with their stylish designs.  They can be used in interiors and exteriors and look good in private residences and public spaces.
Get two pieces and create the perfect outdoor rest spot. You can position them near other furniture pieces or place them in a sheltered spot outdoors.
Where would you place your chaise longue?