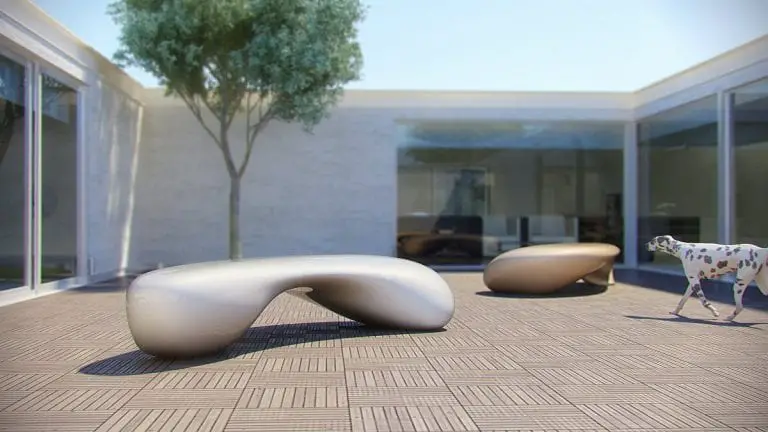 Moojna Seating Lounge by Nuvist Architecture
Inspired by Evfyra Table, an additional, eye-catching creation from the Nuvist Architecture & Design Studio, Moojna Seating Lounge is an arresting ensemble, designed to leave you revitalized by its newfangled, modish design.
Developed and created by Emrah Cetinkaya, from Istanbul, Turkey, Moojna perfectly conforms to the role of an indoor and outdoor furniture piece.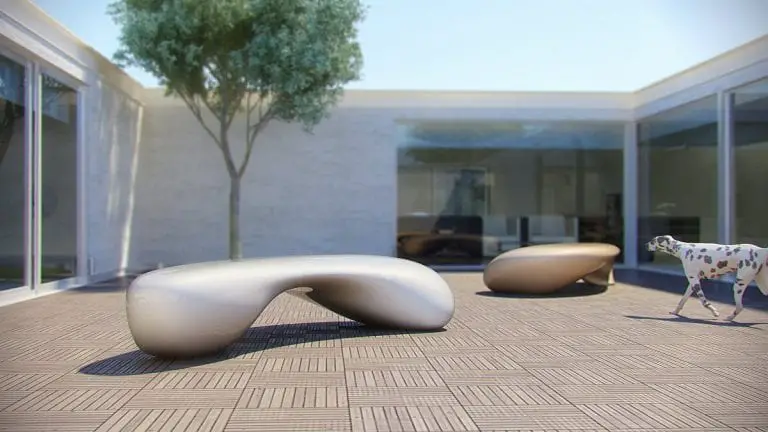 The innate fluidity of Moojna is hard to miss, as it makes a strong statement with its assertive character. Moojna, with its soft rounded edges, is reminiscent of casually laid pebbles, extruding an intriguing charm.
The dynamic form merges flawlessly with the intended purpose of the ensemble and what we get is a sculptural seating that proffers a breathtaking aesthetic. The lightness of Moojna Seating Lounge by Nuvist Architecture & Design Studio whisked in with its unbroken, almost incessant form with an array of available colors, makes the Moojna experience an interesting and captivating one.
Depending on your favorite area in your home will help you decide where to put this dynamic piece. With Moojna, becoming a part of your furniture assemblage, it is sure to enhance the look of the adorned space, apart from becoming a sculpture, that you will be proud to flaunt!