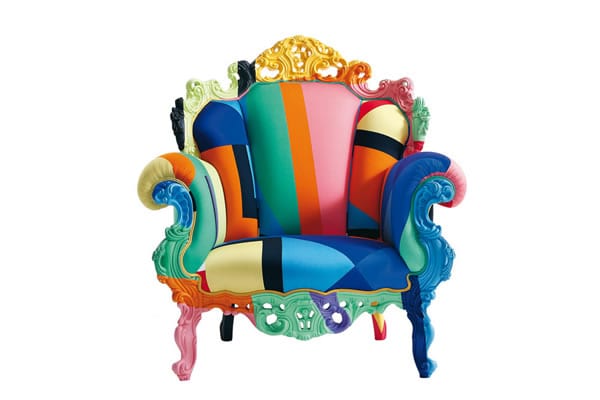 The history of the Proust chair precedes it well outside of its Italian origins.  The year is 1978, at the famous Palazzo dei Diamanti in Ferrara, Italy.  In an instant, the past, present, and future of twentieth century design are defined in the grand premiere of a single chair.  The Proust was permanently canonized as an iconic and essential reference point for excellence in form and aesthetic magnificence.  The Neo-Baroque-influenced chair would remain on its lofty pedestal until 1993, when Cappellini inherited the piece and began a journey of new inspiration.  Inspired by the first the bold touch of designer Alessandro Mendini, the new Proust Geometrica is revolutionizing how gorgeous furniture is presented and experienced.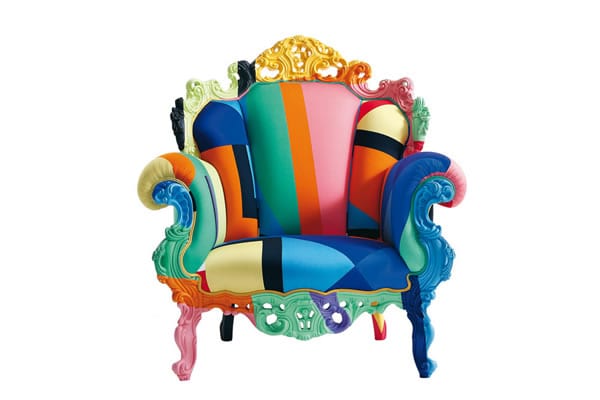 While the unmistakable filigree in the detailed wooden frame still mark this chair, the Proust Geometrica looks unlike any other version seen in over three decades.  The incredible textile is so striking that it draws an awestruck gasp from even the most experienced designers.  A powerful explosion of pop art and whimsy, the Proust Geometrica chair has upholstery that plays so perfectly with its plump curves.   Even the frame is painted to continue drawing the eye up, down, and around the bright color blocking.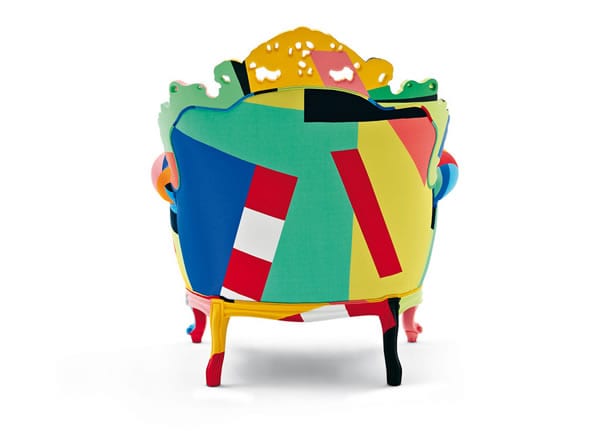 Never before has such a traditional piece received this kind of dramatic makeover without losing its original hallmarks. Don't be left out of a moment of history in the making.  Take the plunge into the wild abandon of statement colors and shapes in the new Proust Geometrica.  You won't regret owning the years of creativity and ground-breaking design that go into Cappellini's new twist on a furniture icon.
Are you ready to capture the moment with the Proust Geometrica?