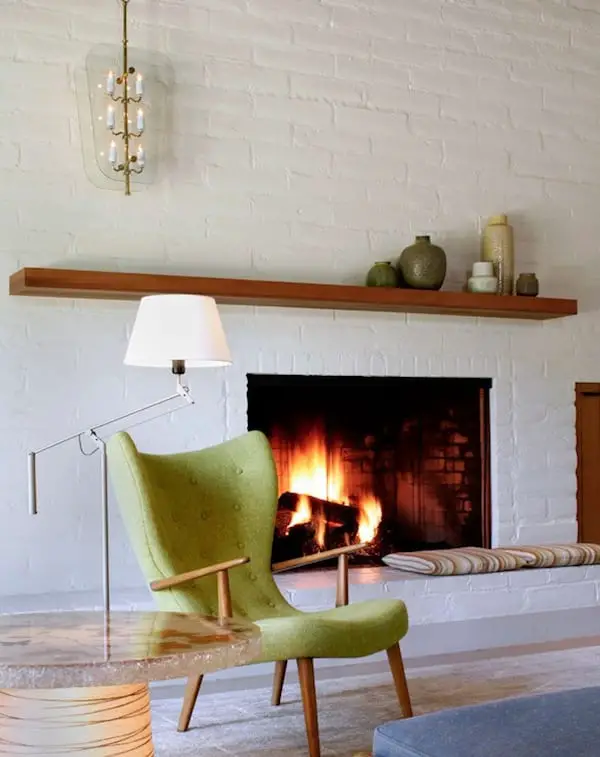 Isn't it amazing how different styles and designs go away for a while only to come back to the scene with a modern twist? It's been happening for years, fashion fads that were popular in the sixties and eighties are making dramatic comebacks to the trends now.  The same can be said about the designs and color schemes within your home.  Retro decor is always chic and it just depends on how you decide to present it.  Here are some ways to bring in a retro and vintage appeal to your interiors.
Image via: Knight Architects
Make a statement with retro furniture:
The retro or vintage style has very bold and very colorful designs incorporated with it plus, plenty of patterns to fill it out. So take these foundational attributes of the retro style and put them into your interior designs.  For instance, if you prefer big patterns then put them on the walls, with wallpaper or paints. Have your furniture, drapery, rugs, and textiles colors coordinate with the patterns.  Limit your selection of patterns and colors too many can start to look as if they are competing against each other.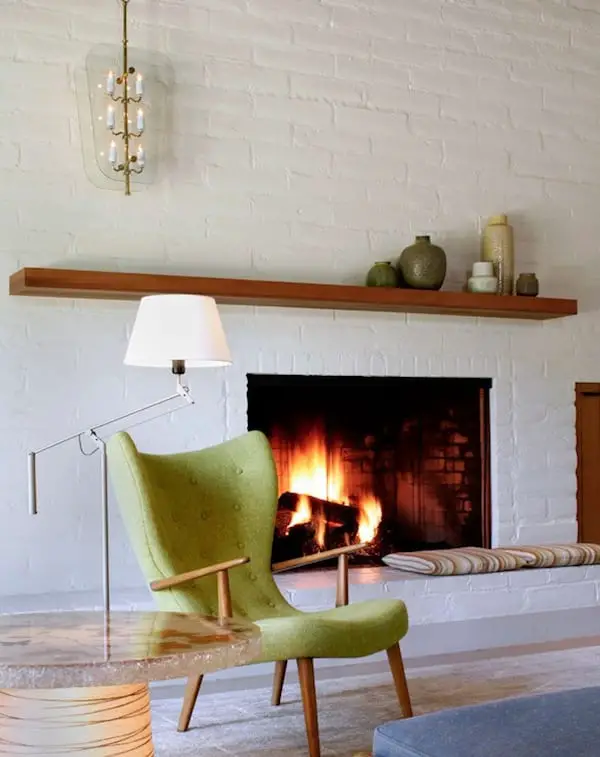 Image via: Art Gray
Less can always be more:
If you like to have some boldness but not a lot then you can always turn the notch down and just have subtle hints of retro within your home.  Select smaller prints and patterns that are geometric repeats. Instead of using bold colors, choose neutrals and dull (faded) shades of the bold colors.  Put the neutrals on the furniture selections, flooring materials and walls.  Then use the small patterns that you have chosen as accents within the space.
 Image via: Emily Lau Design
Mixing the old with the modern:
The retro style is stocked with strong circular shapes or curvilinear forms; so mix these assets of the style with modern finishes such as modern leathers and woods.  Visit any local yard sales, vintage antique stores, and online furnishing websites that can reupholster or revamp your old furniture pieces to the desired look you want.  Also, change out the fabric pieces with ones that carry the retro ambience for the space.
Image via: Leela Ross
Versatility in your interiors:
If you feel more comfortable with more modern pieces then use a small amount of retro pieces that resemble the simple curves and lines as focal points within the space.  Replace the larger quantities of furniture with the smaller items within the space so that there will be specific focal points that the eye catches.  Such as dining room set within the dining pieces having a sleek retro style while the rest of the room does not.  Therefore, causing the dining set to be the focal point and forcing the eye to set there.
Having reoccurring trends and designs are always great to see.  You can see where the appreciation of originality comes in to play but also the way the creator has made modifications to better that vision with something new.  Having retro interiors gives your home an eclectic taste of style.  How can you bring a vintage and retro look into your updated home?