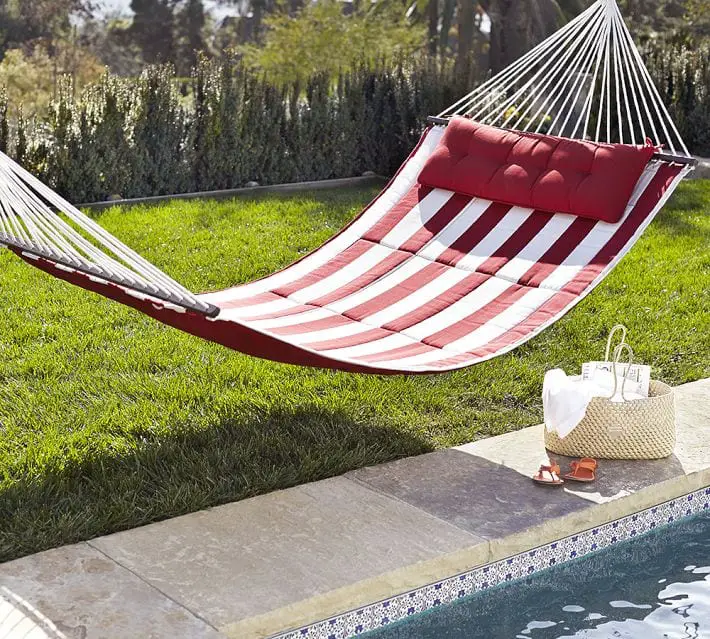 Hammocks are usually associated with holidays and tropical settings. Their swinging feature creates a soothing atmosphere that allows users to relax and sleep easily. If you're looking for the perfect hammock for your home, get Hammock Sling & Headrest by Pottery Barn.
It comes in a range of playful patterns and is all you need to relax outdoors. Its plush headrest will add comfort to your dreamy afternoons. Pottery Barn's Sling & Headrest is easy on the eyes and gives exteriors unique appeal.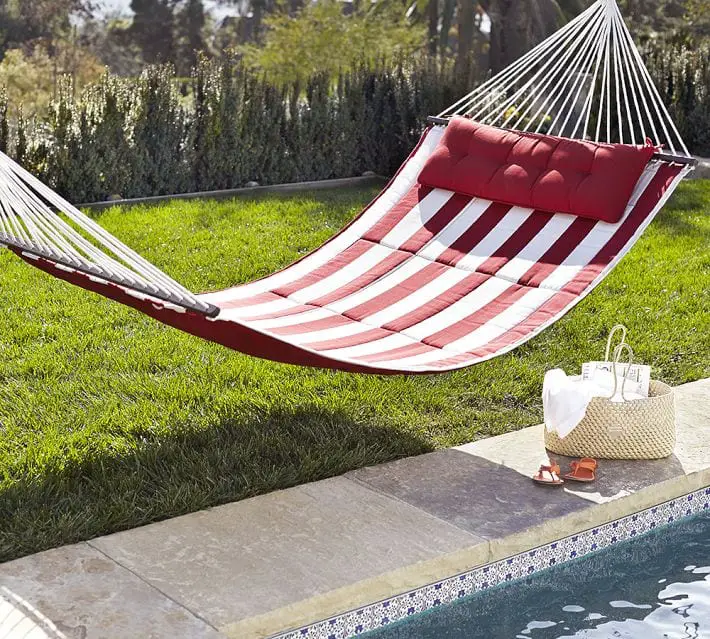 Available in a variety of colors, this summer bed by Pottery Barn is a sure way to brighten up your outdoors. You can choose the striped pattern on its top or underside. Its tufted headrest comes in a single matching color.
The hanging bed is suspended by high-quality metal rings and it provides maximum safety and allows you to swing for as long as you want. It also adjusts itself to your exact body shape. Its extreme comfort and simplicity make it the perfect piece for indoor and outdoor lounging.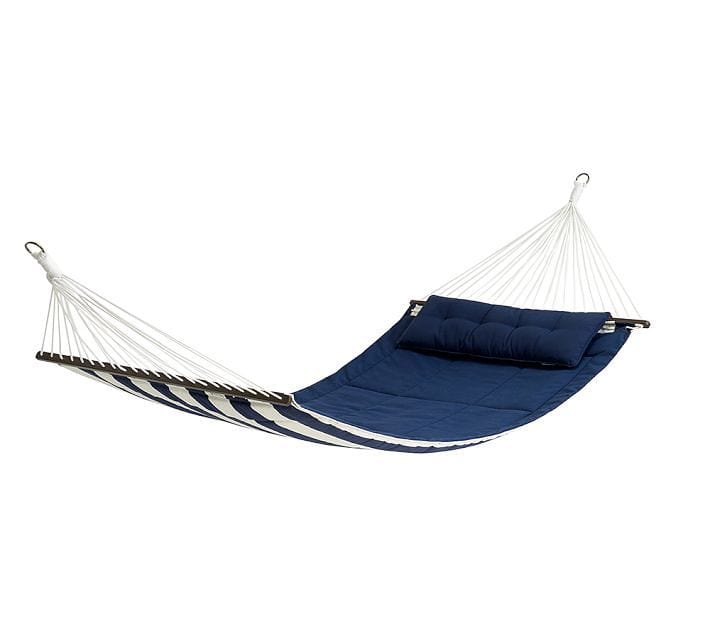 Your patio furniture can enhance your relaxation and make you want to linger outdoors. If you want to add a new piece to your outdoor décor, consider Hammock Sling & Headrest by Pottery Barn. Its relaxing design will help you to enter a tranquil state and forget about your cares and worries.
You'll love it so much you may decide to get more than one piece for your family. Of all the superb features of this piece of outdoor furniture, which one do you like most?