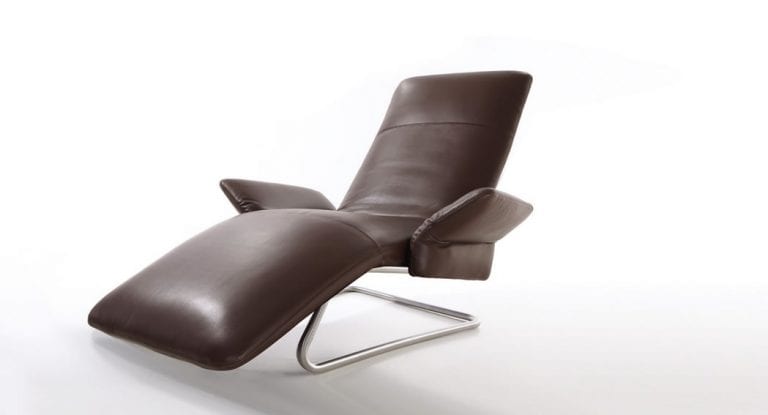 Imperio Recliner by Koinor
Imperio is the creation of designer Volker Reichertfor Koinor, a furniture brand from Europe. Koinor's name is synonymous with contemporary designs produced using cutting-edge technology and high-quality materials. The company caters to a wide clientele both in Europe and overseas.
The Imperio Recliner by Koinor is a free swinger unit that guarantees an indulgent, relaxing experience. It is propped up on a sturdy metal frame that swings leisurely to provide a very gentle rocking motion.
The recliner has various adjustable positions that provide different experiences for different people and moods. Its armrests, backrests, and footrests can be fine-tuned separately with catch-mechanism using a motor or a rechargeable battery.
The recliner also comes with an additional massage function that lends it a five-star rating. Koinor ensures that each piece is meticulously crafted as per the customer's tastes and preferences in the requisite combination of leather, fabric, or microfiber. Additionally, the seat height can also be customized as per the clients' requirements. Imperio comes in a fine selection of colors.
Koinor understands that furniture ensembles are long-time companions and not short-time, frivolous affairs. It stands up to this philosophy with the Imperia Recliner which is crafted with a sense of detail using expert knowledge and very skilled workmanship.
With form and function blending perfectly in Imperia, what comes forth is a design that is not only captivating but also sure to stand the test of time. Are you geared up to relax luxuriously with this recliner?