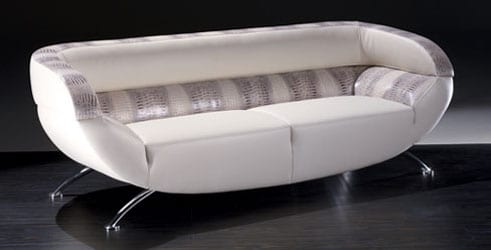 Italian Home Decor with Formenti of Italy
I always enjoy the inspiring designs of Italian home decor. Today I spent time looking through the latest sofas from Formenti of Italy. Needless to say, I was most impressed by their designs. Often times at Furniture Fashion, it can be a challenge to find interior design pieces that are new and fresh.
Formenti of Italy impressed me with not only their innovative shapes but their color combinations as well. I must tell you that their website is in Italian only and a bit difficult to navigate. Conversely, I have no idea as to where their products can be purchased outside of Italy. Though we try to always show where to get items, I think it is beneficial to see cool furniture pieces to get ideas about what will work in your own home decor.