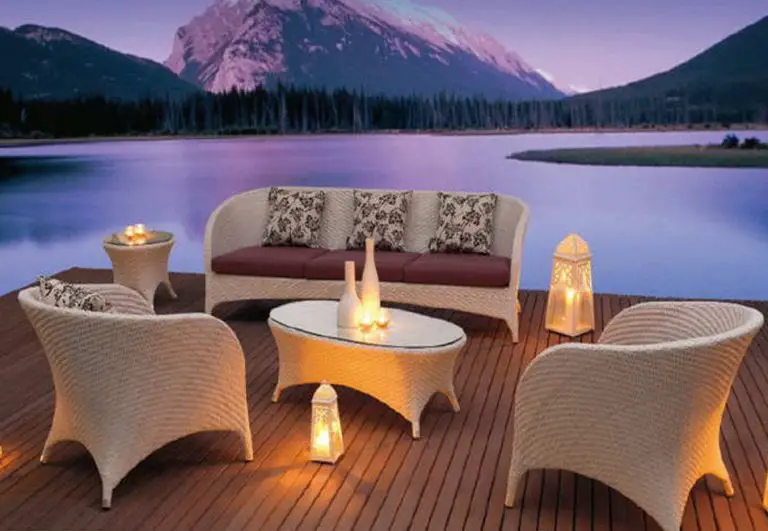 When it comes to outdoor patio storage it can be hard to make a design statement beyond the typical storage shed. Likewise, if you are seeking garden shelving for placing plants or garden tools the options seem a bit limited.
Good quality garden plant stands and garden plant pots are everywhere these days. However they are not all easy to get home, and sometimes you cannot make up your mind about which design you think would look best.
Here we have 10 simple garden shelving and plant designs for you to browse through. All of which will be posted on your front door.
Pine Wooden Plant Stand Multi Layer Flower Pot Shelf
Designed with 2 wooden cross strips for reinforcing the frame, this plant stand will stay balanced and upright as your plants continue to grow.
Bamboo Plant Stand, Flower Shelf Display Rack
A you will see from the pictures, this design works both indoors and outdoors. Perfect for both summer and winter use.
Crafted from high-strength 8mm-thick bamboo slats, it provides stronger and firmer support than common 5mm slats; the right angle design also makes the plant stand more stable than other traditional structures
✖

September 15, 2023 16:40
Multi Tier Wood Flower Rack Plant Stand
Wooden folding flower racks Multi Tier which is very sturdy, framework planter stands natural wood construction. Perfect for any place indoor outdoor Garden.
✖

September 15, 2023 16:40
Bamboo Customizable Plant Stand Shelf Flower Pots Holder
✖

September 15, 2023 16:40
Outdoor Living Patio Furniture
Built to last, this sideboard is naturally weather resistant and will stand up to the elements, perfect for any climate. Its high oil content repels bugs and helps protect it from moisture, UV rays, decay and rot.
✖

September 15, 2023 16:40
Tiered Wood Plant Flower Stand Shelf Planter
100% SOLID WOOD SHELVING UNIT: This flower stand is made of 100% fir wood, which is known for its strength and dimensional stability as well as its natural resistance to rot and pests.
The outstanding characteristics of fir and solid structure make this shelf durable and strong enough for your daily use. It can easily hold 30 kg/ 66 lb weight in total.
Wood Plant Stand Indoor Or Outdoor 6 Tier Flower Pot Holder
A very nice flower pot stand is made of renewable PINE WOOD, with the characteristics of hard and strong stability.
This plant rack has some very good qualities about it. It can reduce water content by 50%, and has properties to stop anti-deformation to achieve the function of compression resistance and WATERPROOF, durable for 10 years.
Clear surface texture suitable for any decorative furniture, indoor and outdoor use.
Ufine 9 Tier Wood Plant Stand
High and low level wooden flower racks can hold VARIOUS SIZES potted plants AT LEAST 17 POTS, collectibles.
Vertical design creates helps plants get enough sunlight for growth. 47.2 inch widen extend the large area with ground, which is more sturdy.
10.2 inch depth, space saving, available for place in corner, also allows for 2 row of potted flowers.
Conclusion
Garden shelving can transform the looks of a garden or a patio by bringing in some stunning plants or more storage space for things you want to put out of of eye sight.