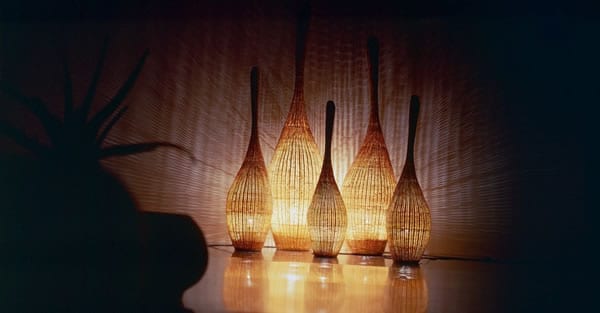 The Bolla Lamp from Gervasoni evokes the rustic feeling of a world traveler.  Like a merchant from northern Africa or the Near East, these designs lend an air of experience that comes with a history of long travels.  The Bolla is a floor-standing light with a natural rattan texture and organic shape that call to mind a nomadic camp.  Bursting with rich sights, sounds, and smells, the Bolla Lamp would fit right in among the exotic cultures across the desert.  You can bring some foreign mystery into all corners of your home with this floor light.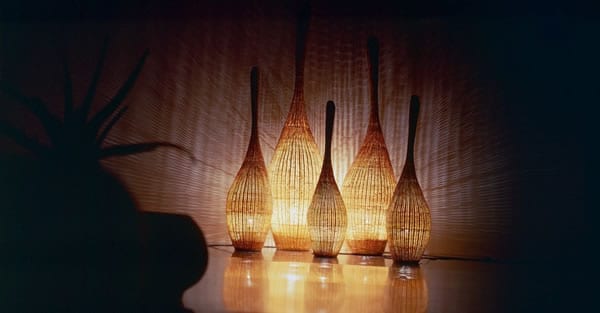 The Bolla Lamp by Gervasoni is available in the original natural color, ebony, or matte white, the woven texture of each one will create a light show of patterns on your wall like an open fire at night. The only elements that are updated from a true rural lamp are the modern electrical wiring and on/off switch that accommodates a 42-watt bulb (not included).  Offered in both 220- and 110-volt versions, with a US-style plug on the 110-volt model.  Standing along or in a group, the Bolla lamp will capture your attention with its slender, curved figure and mesmerize you with its playful mix of light and shadow.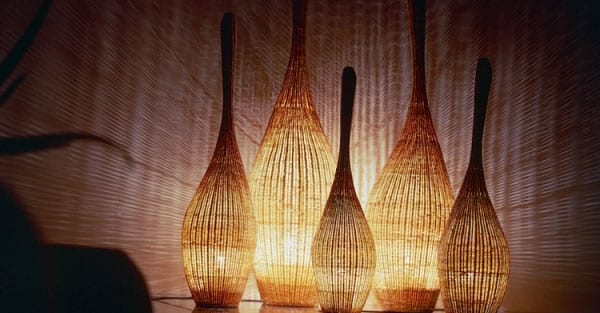 Tucked into a corner to provide warm ambient light, this floor light will certainly bring a fleeting glimpse of the exotic nomad into your décor.  If your home has the atmosphere of a well-worn traveler then the Bolla lamp will blend effortlessly.  On the other hand, in a more classic design the sculptural elements of the Bolla lamp will contribute a contrast of textural form.
Can you see the foreign mystique of the Bolla?