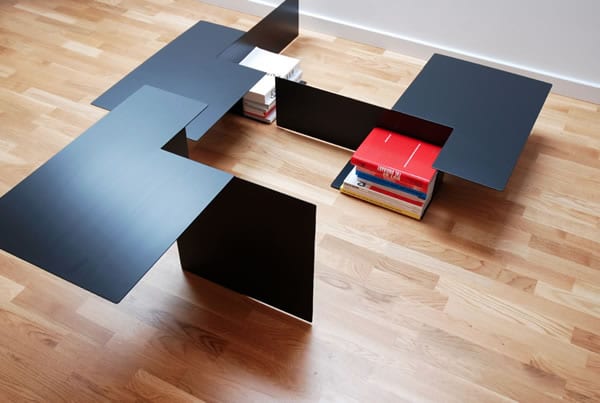 If your home office or study is lacking a desk that is a focal point of your room, look to the Form Table by Paweł Grobelny.  Constructed of intersecting flat metal planes the desk gives the illusion of different compositions depending on where your table is positioned. The modern perpendicular surfaces are ideal for your minimal design style. Choose what you will display in its side shelves for display.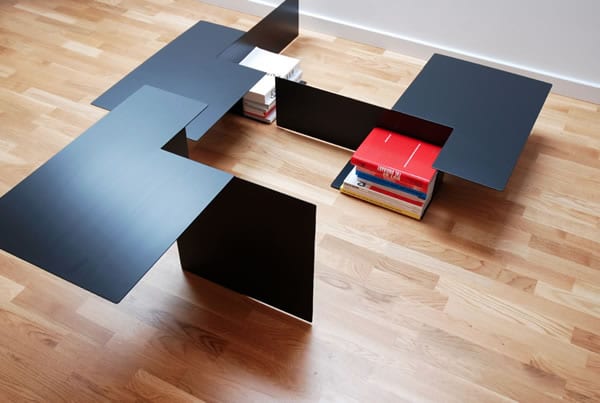 The Form Table by Paweł Grobelny can be used in a singular form or put together in a multiple amount formations depending on your office needs. Apart from designing for the industry, Paweł Grobelny also designs his own collections, often commissioned by galleries and cultural institutions. His works have been presented at such events as Vienna Design Week, Paris Design Week, Tokyo Design Week, Seoul Design Olympiad and Biennale Design Saint-Etienne.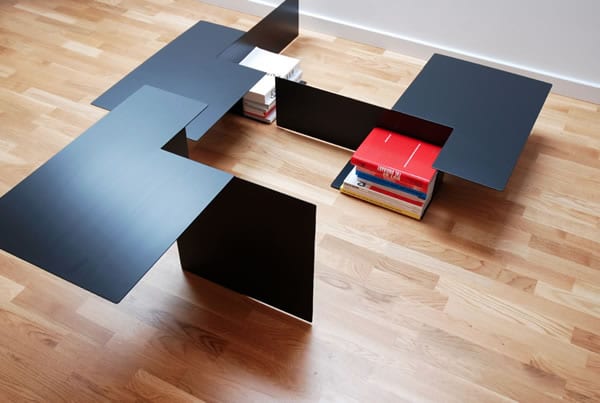 Whether you are looking for a sculptural piece of furniture for your home or a well-balanced desk that brightens your space, look to the Form table to create a stir. See how this architectural table will uplift your productivity whether you are working or not! This table creates the mood of wanting to be productive. Can you see the Form table in your modern home office?