Modern Floor Lamp Inspirations and Ideas
Once in a while, we feel the need to look at things through a different shade of glasses… to change things up simply by casting a new light on them.  From a literal perspective, the easiest way to do that in terms of the way we see our own homes is to, quite literally, change the lighting.  
Today's roundup of awe-inspiring modern floor lamps run the gamut from playful, brightly-colored LED concoctions to stark and serious naturalist works of wonder, but all of them infuse a little added character into space while providing some extra illumination. Let there be light!
Our Favorite Modern Floor Lamp
Adesso Maui Arc Lamp
The Maui arc modern floor lamp is the perfect solution for illumination around the urban-inspired sections or any living space with a natural vibe

Barrel-shaped lanterns are composed of brown cane sticks

Lined with a fabric-like white rice paper to diffuse the light

Three 60W incandescent or CFL equivalents, creating efficient overhead mood lighting

Lamp has an antique bronze finish and a simple on/off rotary switch located on the pole

Lamp is smart outlet compatible

Elevate your home décor with natural style lighting fixtures from Adesso

With a compact footprint and elegant design
Modern Floor Lights by Giancarlo Zema
---
Lights by Tabisso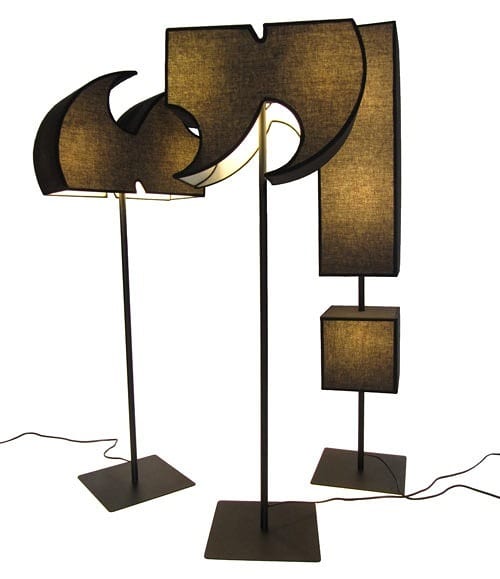 ---
Lamp from Room Design Guide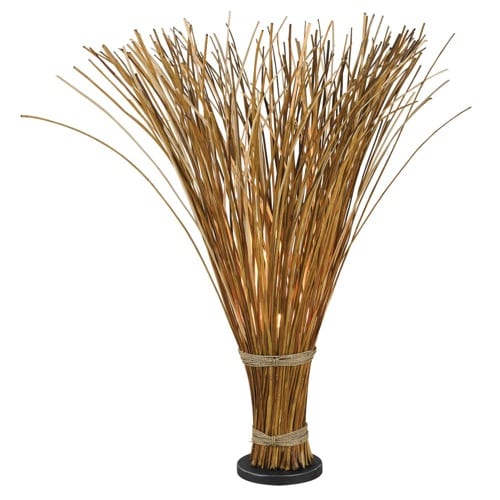 ---
Lamp Series by Johan Lindstén
---
Floor Lamps by Pallucco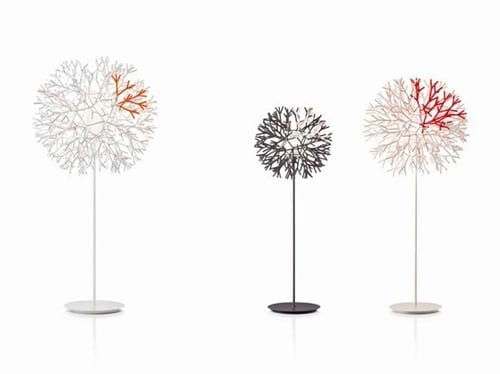 ---
Iris Light by Alex MacMaster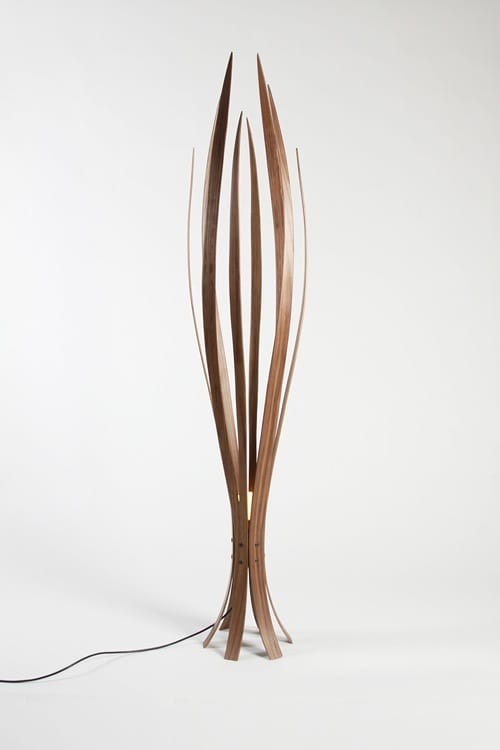 ---
Bloom Lamp by Patrick Jouin
---
Pinch & Splay Floor Lamps From Koo Yong Design
---
Lamp by Cattelan Italia
---
Tusk Arc Floor Light by NOVA
---
Stunning Modern Floor Lamp With Shelves
LED Modern Shelf Floor Lamp with White Lamp Shade and LED Bulb
Modern shelf floor lamp with 5 tiers

Each board use high-density fiber material which loads 50 pounds max

You can put photo frame, plants, books, or any items on it

Also, the lamps is heavy enough to avoid falling over

The shelf lamp comes with one 3000K LED bulb, which can provide 50,000hrs service life

This means you do not need to change the bulb for many years

LED bulb saves 50% electric bill per year than normal incandescent bulbs

A beautiful lampshade made of high-quality fabric

The lighting through the lampshade becomes soft and gentle, which creates a cozy and comfortable atmosphere
---