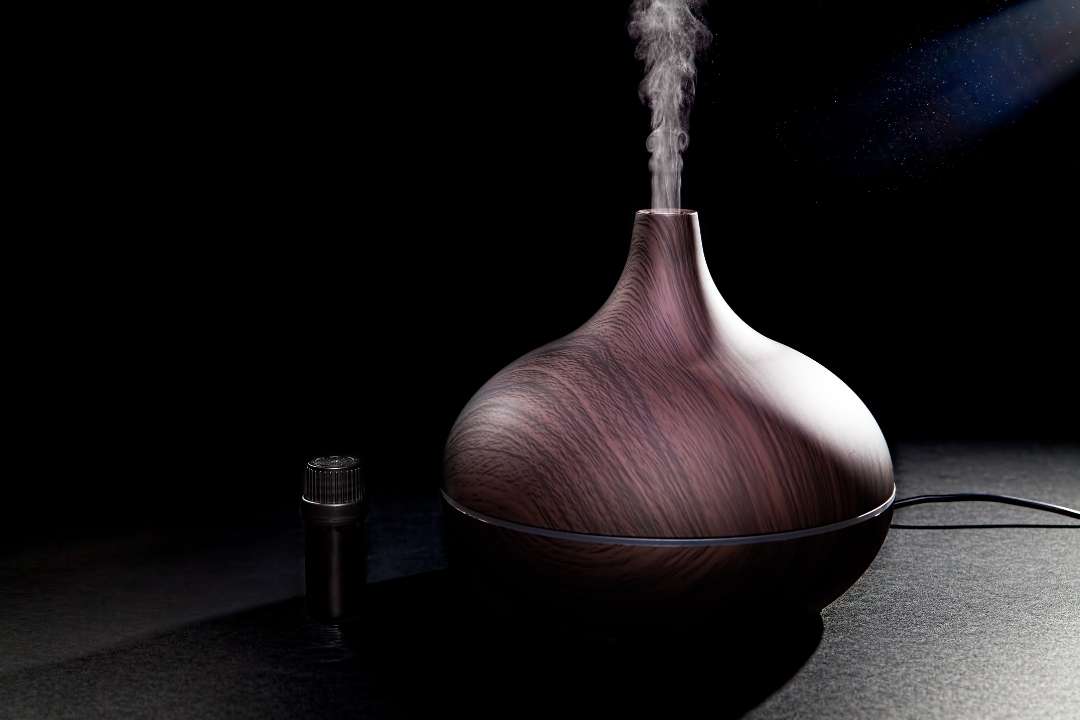 The home is a place where a person can relax and make memories with loved ones. That is why many people focus on making their homes as comfortable as possible. However, doing this does not mean that you have to forget about design.
Since most individuals spend most their time at home, it is only natural to want to make it beautiful. You would want to always see something pleasing to the eyes. Aside from this, the property also reflects the personality of the people living in it.
The Function vs. Form Dilemma
Every person may have come to a point wherein you purchased items on impulse because you think it will add to the visual appeal of the interior of your home. However, many also encounter problems because of this. They end up buying something that eventually becomes clutter with no purpose.
Making this mistake is something that many individuals do because they focus on design. What many do not realize is that it is best to consider function before form with interior design. It is best to always think about the use of a certain item before deciding on getting it.
Keep in mind that the real basis of the worth of your home is its ability to adapt to your needs and wants. It has to keep up with your lifestyle. As organizational expert Marie Kondo said, "the goal is to make room for meaningful objects, people, and experiences."
InnoGear Upgraded Version Aromatherapy Essential Oil Diffuser
Choosing Functional Art
Luckily, times have changed. Gone are the days when you have to decide between function and form. Many innovations allow you to have both. Space limitations are also not a problem anymore. The solution to this dilemma is to invest in functional art.
Functional art refers to artistic creations that serve utilitarian purposes. They can serve as decorative materials and useful objects at the same time. They can refer to a variety of things. It can be furniture, lighting, or other devices.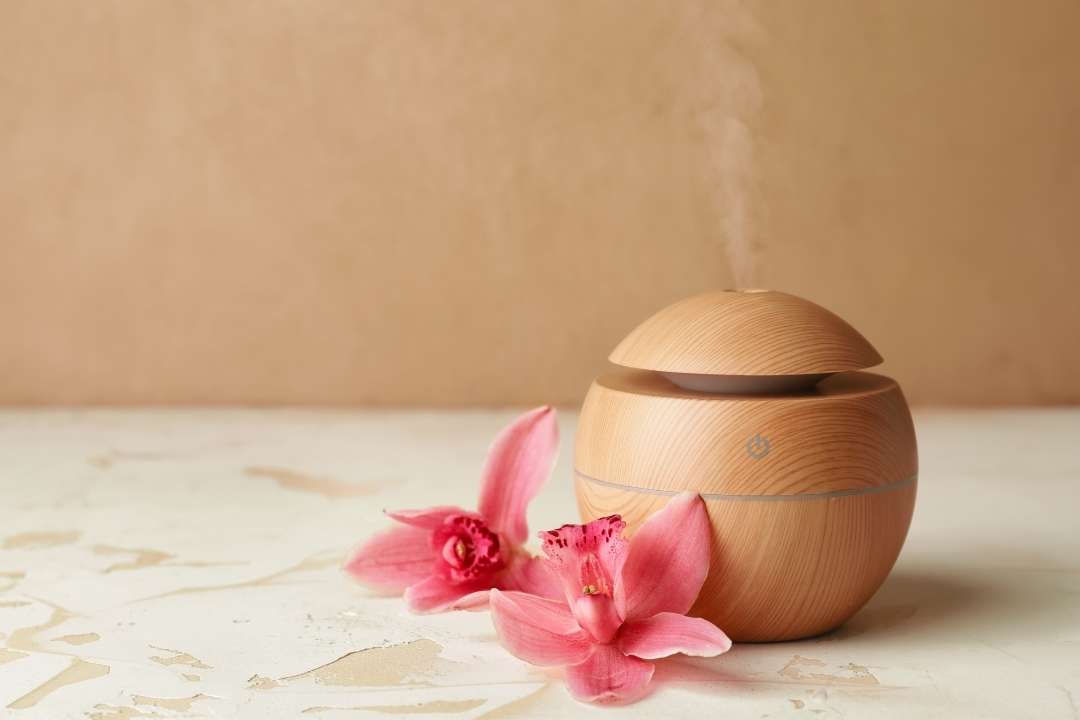 A Piece That Transforms The Atmosphere
After a long day at work or school, you probably want to relieve the stress you have gotten by taking a rest in your living room. With the pieces you have chosen, you can admire the cozy space that you have created. As time goes by, you may also consider making the place more calming.
You may want your living room to give off an atmosphere that can lift your mood. One way of doing this is by using essential oils. The International Standards Organization (ISO) defined them as "products obtained from vegetable raw material, either by distillation with water or steam, or from the epicarp of citrus fruits by a mechanical process, or by dry distillation."
However, make sure you disseminate the oils efficiently to maximize the benefits they offer. Fortunately, there is a way to use essential oils without sacrificing the aesthetics of your living room. You can use the Organic Aromas Nebulizing Diffuser. It works without heat or water. Thus, making sure you are getting the most of the therapeutic effects of essential oils.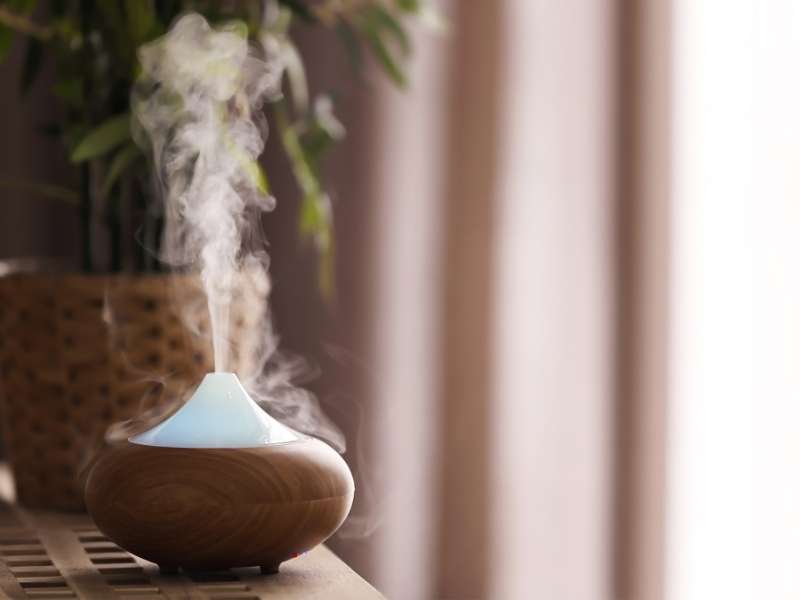 Having Aromatherapy At Home
A lot of people have realized how a nebulizing diffuser can improve their homes. However, many individuals remain ignorant of what they can get from this device. A diffuser is a great example of functional art. It can spruce up your space while letting you enjoy the benefits of aromatherapy.
Removes bad odor A home, no matter how pretty, can turn you off if it releases unpleasant smells. A nebulizing diffuser can address that. It can help fill the room with pleasant scents that will improve the overall feel of your home. You can even choose what essential oils to use. You can have citrusy scents or flowery smells. You can also create your own blends.
Helps disinfect the area aside from the smell, you would also want to get rid of dangerous airborne microbes and bacteria that may cause sickness or various diseases. It also prevents the buildup of mold and fungus. Thus, protecting your family from potential harm. Most essential oils have antimicrobial properties. According to a study published in the National Center for Biotechnology Information (NCBI), "…essential oils act to inhibit the growth of bacterial cells and also inhibit the production of toxic bacterial metabolites." 
Wards off insects, Bugs can be bothersome creatures. Some can also bring diseases. If you are having a hard time repelling bugs effectively, a nebulizing diffuser may be the device that you need. Essential oils like citronella, peppermint, lemon, eucalyptus, lemongrass, and lavender can ward off mosquitos. Meanwhile, fleas will flee once you put on that orange, pine, tea tree, or lemongrass oil.
Brings in positive energy Since nebulizing diffusers use essential oils, you can experience aromatherapy right in your living room. When you feel stressed, turn the diffuser on and put an essential oil, such as lavender, rose, jasmine, or bergamot. You can witness how it helps relieve anxiety. If you want to end the day with a positive mood, you can diffuse ylang ylang, rose, jasmine, or sandalwood. With the proper essential oil, you can expect your living room to exude an inviting and comforting atmosphere.
Addresses sleep deprivation Every person craves a good night's sleep. It is a way for an individual to recharge one's body after conducting daily responsibilities and activities. However, it is not something that you can always have easily. Sometimes one ends up tossing and turning all night long. Sleep deprivation is a serious issue. It can lead to a lack of focus and may weaken your immune system. It can also lead to serious and chronic diseases. A nebulizing diffuser can help prevent that by promoting sleep and relaxation. Use essential oils like clary sage, roman chamomile, lavender, and bergamot.
Helps you save money Since a nebulizing diffuser maximizes the advantages of using essential oils, it ultimately helps you save some bucks. With its ability to ward off insects, ease stress, and fight disease-causing bacteria and microbes, you will have a multifunctional device in one. There is no need for you to purchase expensive pesticides and antibacterial agents. You may also take sleeping pills less often. A nebulizing diffuser is a great investment that will help improve your space and quality of life.
Adds beauty to your space As stated earlier, an Organic Aromas Nebulizing Diffuser is a functional art piece. You can use it to add an artistic touch to your space. It comes in various shapes, sizes, and styles. You can get carefully crafted hand-carved designs. You can also personalize your device and purchase laser-engraved essential oil diffusers. If you want to add a pop of color to your room, you can also design-your-own color printed nebulizing diffuser. You can have a device that reflects your creativity.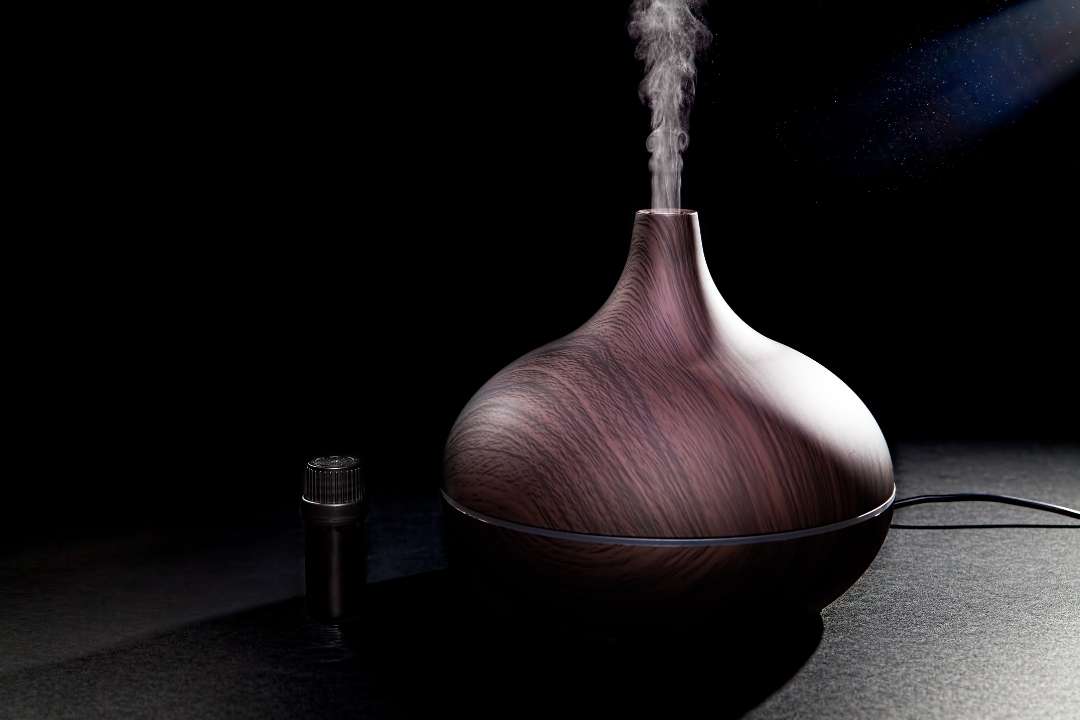 Looking For The Right Location
Aside from serving as a decorative piece, your nebulizing diffuser also has other functions. Thus, it is necessary to ensure that its location helps it distribute the essential oil in the room properly. For starters, a good place is the center of the room. This way, its beautiful design attracts the eyes of your visitors. Being at the center helps in the radial diameter in which it diffuses oil. It is also best for it to be below your eye level. Doing this will cause the aroma to rise upwards.
You also have to consider the central heating system of your home. Make sure it is away from that system. You also have to make sure it is far from windows or spaces where it can get exposed to direct sunlight. If the room has a ceiling fan, do not forget to turn it off when you use the diffuser to make sure that the device spreads the fragrance through the room.
You can also keep it near a plug. However, be wary of the above mentioned prohibitions. Make sure it is not too close to the wall as well because hitting the wall may reduce the impact of the essential oil in the room.
As mentioned earlier, a diffuser is ideal for the living room. You can put it on the center table. This way, it can act as the centerpiece of the room. However, you can also put it in a different room if you like. You can choose the space where you spend most of your time. With its elegant design, an Organic Aromas Nebulizing Diffuser can complement various room styles.
Once you have purchased this very useful device, make sure not to compromise crucial factors. You ensure that what you get is a high-quality nebulizing diffuser. You should also be careful with choosing the essential oils you will use.
Image
Title
Price
Prime
Buy
ArOmis Wood and Glass Essential Oil Diffuser - Solum Lux Vitis - Aromatherapy Diffuser – Essential Oil Nebulizer

Prime

Eligible

Take a Look
Nebulizing Pure Essential Oil Aromatherapy Diffuser With Touch Sensor Light Switch. Premium Home & Professional Use, No Heat, No Water, No Plastic – Dark Radiance 2.0 by Organic Aromas

Prime

Take a Look
Essential Oil Diffuser Aromatherapy Diffusers for Therapeutic Oils - Ultrasonic 3D Glass Vase Cover & LED Light Display - Cool MIst Aroma Therapy Colorful Nightlight Humidifier Waterless Shut Off

Prime

Eligible

Take a Look
Vintage Nebulizing Pure Essential Oil Aromatherapy Diffuser 7 Colors Adjustable Mist Humidifier -Premium Home & Professional Use, No Heat, No Water, No Plastic for Bedroom (Light Wooden)

Prime

Eligible

Take a Look
Droplet Nebulizing Diffuser - Waterless diffuser For Essential Oils Aromatherapy - Wood Base, Glass Top - Fills Big Rooms In Minutes With Organic Aromas - Two Scents by VINEVIDA (Light Wood)

Prime

Take a Look
TOMNEW Essential Oil Diffuser, Nebulizing Diffuser,Wood and Glass Aromatherapy Diffuser, 7 Color Changing LED lights – No Heat, No Water, No Plastic

Prime

Eligible

Take a Look
Vintage Aromatherapy Essential Oil Diffuser Lychee New Professional 7 Color Nebulizing Pure Essential Oils Fragrances Aromatherapy Wood & Glass Diffuser for Home Office Hotel SPA (Raindrop)

Prime

Eligible

Take a Look
Product prices and availability are accurate as of the date/time indicated and are subject to change. Any price and availability information displayed on [relevant Amazon Site(s), as applicable] at the time of purchase will apply to the purchase of this product.
Prices pulled from the Amazon Product Advertising API on: