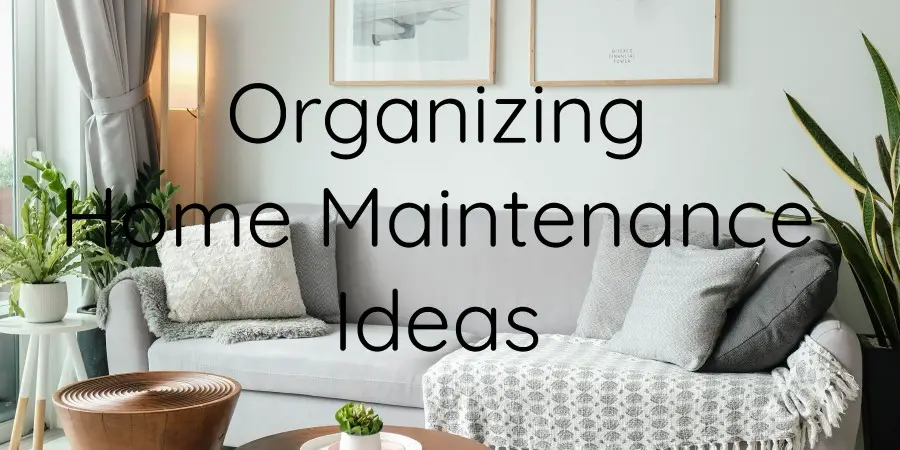 Efficient Home Maintenance: Proven Tips for Cleaning and Upkeep
Research published by StudyFinds reveals that people prioritizing home cleanliness lead a healthier lifestyle than those with messy homes. Other studies on The Zoe Report also emphasize the importance of cleaning and maintaining your home in good condition, stating that clutter increases stress because it's hard for the brain to process multiple objects simultaneously.
If you haven't been cleaning your home regularly, it's time to research home cleaning and maintenance trends. Then, commit to keeping your home tidy and free of germs.  
While maintaining clean spaces can be time-consuming, there are tricks you can implement in your cleaning routine to make the process more efficient. Keep reading to learn a few tips for efficiently cleaning and performing home maintenance tasks. 
Create a Home Cleaning and Maintenance System
Before you can start cleaning your home or performing maintenance tasks, highlight what's important to you. With that in mind, create a realistic home cleaning schedule that works for you based on what matters most and the time you have. Remember, you can break down your home cleaning and maintenance tasks by a daily, weekly, or monthly schedule. 
For example, you can clean the kitchen on Mondays, organize the bedrooms on Tuesdays, and clean the living room on Wednesdays. If you clean every week, clean the bathroom, clean kitchen appliances inside out, wash laundry, mop, and vacuum floors, and wipe down cabinets and mirrors. For maintenance tasks, inspect and clean gutters each fall and spring season, change filters every month, unclog drains regularly, repaint walls, and inspect HVAC systems twice a year.  
Clean from Top to Bottom 
Another essential tip for cleaning your house is to start from top to bottom. That's because dust falls and settles on furniture and floors. So when you wipe off the dust from ceilings, walls, and baseboards last, you'll have to clean these surfaces again. Likewise, consider cleaning the top floors first and then the bottom last. After all, carrying your cleaning products and vacuum cleaner upstairs is much easier before you get tired. 
While cleaning and maintaining your home isn't as difficult as it sounds, hiring professional house cleaners is smart. Services offered by professional cleaners range from regular cleaning to deep cleaning, laundry, and home organization. Housekeepers will save you time and energy by evaluating your needs and creating a cleaning schedule that ensures your home stays clean and healthy. 
Use the Right Tools
Investing in high-quality detergents, mops, microfiber cloths, durable vacuums, brooms, and squeegees can be costly but beneficial in the long run. Removing dust and grime becomes less tedious and time-consuming when you use the right cleaning tools. It's also crucial to invest in tools designed for home maintenance tasks.
Consider buying a hammer, pipe wrench, water pump pliers, paint brushes, ladders, cordless drill, torches, and screwdrivers. With the right equipment, you can handle minor repairs in your home efficiently. 
Besides improving aesthetics, cleaning your home has significant health benefits. But maintaining a clean home can consume a lot of time if you don't have a plan. Therefore, develop a cleaning routine you can follow daily, weekly, and monthly.
Also, make time for maintenance tasks, such as inspecting your HVAC system, cleaning gutters, fixing leaking pipes, and repainting walls. And don't forget to purchase the right tools to make home cleaning and maintenance tasks easier.