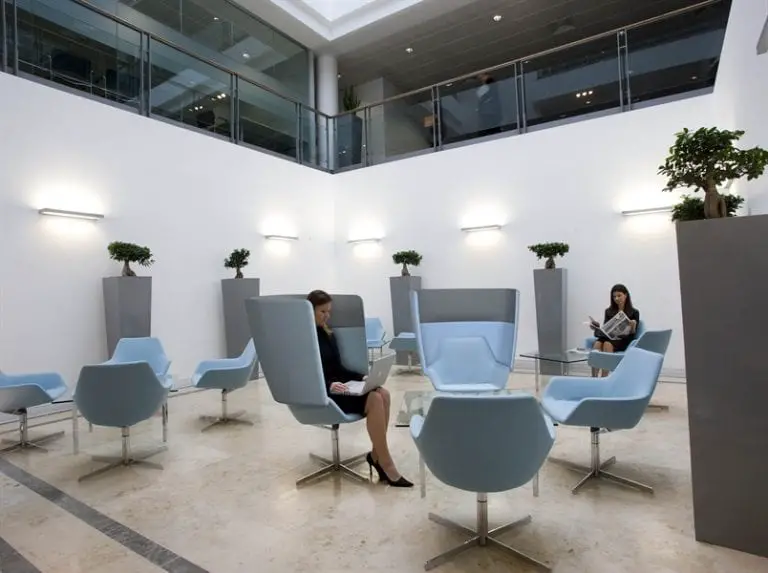 hm87 Armchair by Hitch Mylius
Simon Pengelly's hm87 armchair is a fresh take on his hm 87 chair. It comes with a cocoon that provides privacy in public spaces such as breakout areas, receptions, and transport lounges.
The chair has a frame and base similar to that of hm86. Mr. Pengelly designed hm 87 for award-winning furniture house Hitch Mylius. His aim was to make a chair that would create quiet zones in modern office environments. He achieved this beautifully.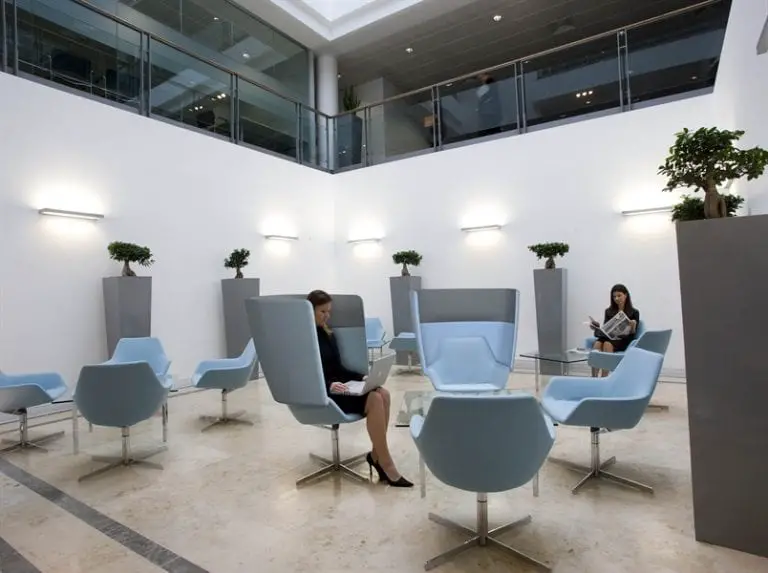 The panels of the hm87 Armchair by Hitch Mylius can be upholstered in blends of fabric, vinyl, and supple leather to provide contrasting solutions or creative coordinating. The chair has a steel frame upholstered in CMHR polyurethane foam and a cocoon made from fsc-sourced plywood.
You can get it with a lacquered solid oak base, chrome-plated steel legs, or a self-centering rotating base in polished chrome or matt grey finish. Hm 87 allows users to sit comfortably. It offers reliable performance thanks to its high quality materials.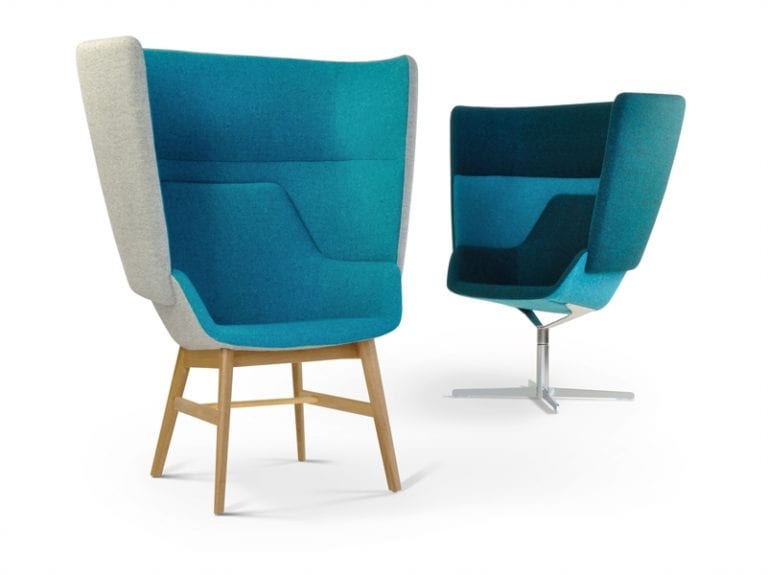 Since a lot of our time is spent behind computers nowadays, it is important to have chairs that offer superior support and allow us to move freely. Comfortable office chairs are good for our health and help us to become more productive. The Hitch Mylius  armchair is totally comfortable. It makes a statement wherever it is placed and is all you need in your office. It can be used together with the hm86 chair to offer continuity and meet the needs of varied office environments. Would you use the Armchair hm87  in your office?