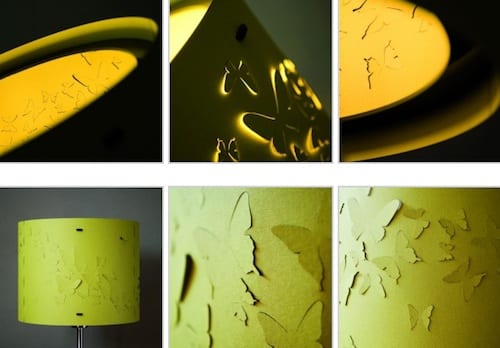 German graphic design studio Stellavie specializes in laser-cut lampshades and after having a look at their comprehensive catalog one can't help but be impressed by their creative musings. The eclectic collection is Quixotical, evocative and the laser etched designs end up culminating into an a scintillating effect.
The lampshades are manufactured with three different materials which are heavy paper, cast acrylic, and polystyrene and are available in different papers, measurements and designs and can be customized according to the client's wishes. So often lams that are still in good condition but simply need a face lift and a new shade is often the way to save it from the donation pile.
We especially like the vibrant colors and creative designs that make these options s attractive and a great choice to brighten up your room.