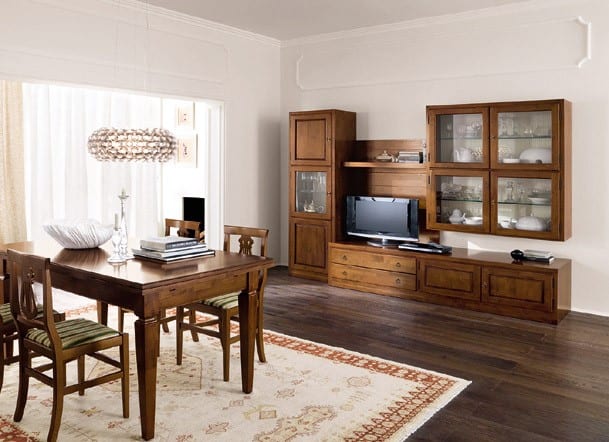 The Altana day furniture collection is truly designed to become the essential elements of your home.  All the basic pieces of a home collection from Le Monde are present, each one with a sense of casual grace and elegance that create a comfortable room. 
The Altana collection fits in the transitional place between modern and traditional, offering a lived-in warmth that turns a house into a home without sacrificing on clean lines and beautiful style.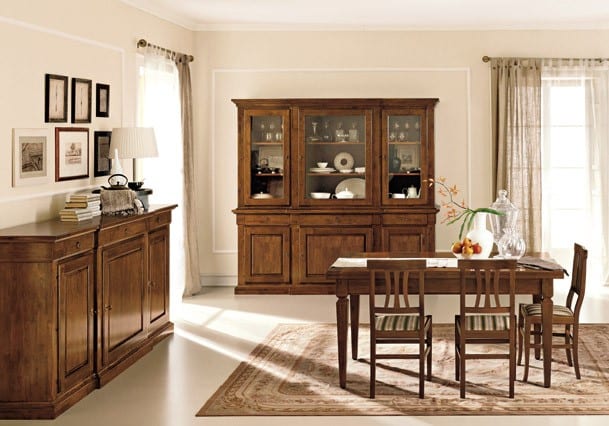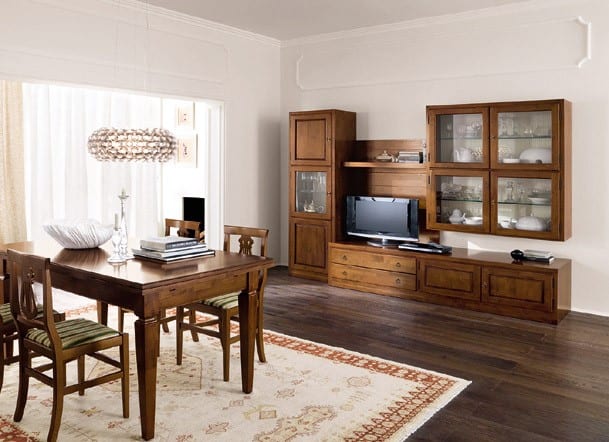 The European country inspiration adds sophistication while simultaneously avoiding cold formality in the Altana Day Furniture Collection by Le Monde. The rich wood grains and late 19th century styling have a timeless beauty that you and your family will enjoy every day in the main living spaces of your home. 
The large china cabinet features three glass-paneled doors atop a cabinet base with drawers and shelving.  The buffet is designed at bar height for easy and convenient use, while the carved legs of the dining table and different styles of chair back put the finishing details on the collection to really make the Altana suite sparkle. 
In the living room, a low coffee table leaves plenty of room to admire the customizable entertainment center.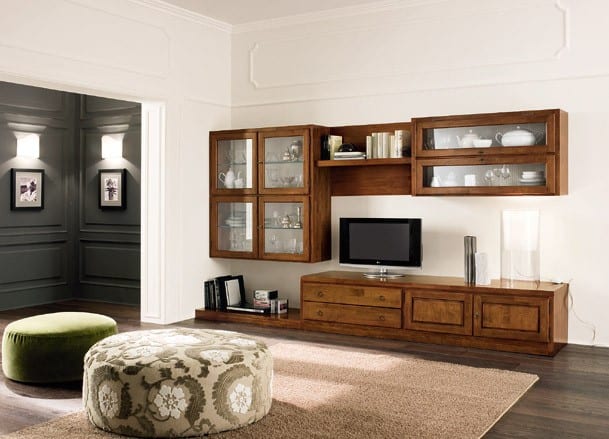 With options to accommodate various sizes and storage configurations, the Altana entertainment center can fit your space and your lifestyle.  Enjoy the laid-back elegance of the Altana day furniture collection, built to be a part of your everyday life for years to come.  Are you ready to turn your house into an inviting and sophisticated space to call home?