Armchairs are the perfect furniture piece that makes you want to sit back and enjoy life go by for awhile.  They go with any type of décor and complete the look of our living rooms. When looking for a stylish armchair to adorn your home, try the Zarina armchair by Adele-c. Designed by Cesare Cassina, it is the perfect chair for modern homes and makes a lovely addition to any room. Its strong lines and ultimate luxury make it a must-have piece for your favorite modern setting.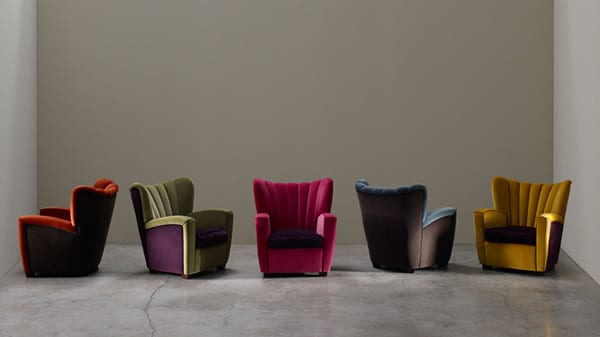 What makes the Zarina armchair by Adele-c stand out from other chairs is its unique design and sturdy construction. It has a wooden frame upholstered with polyurethane foam. The stylish upholstery and goose-feather cushion seat make the chair soft and comfortable giving you hours of cozy relaxation. Small and sleek feet complete the chair's regal look. The Zarina chair has a high back that cushions you as you sit.
The back is beautifully stitched in a simple yet sophisticated pattern. The chair comes with a fabric cover in multiple color combinations. You can get it in your favorite color or opt for a color that matches your home décor. You can also get it in different colors and spice things up in your home. This gorgeous chair will easily become your reading nook. It has been designed with serious lounging in mind and offers supreme comfort. Add it to any space in your home and enjoy classic beauty.
Do you have your favorite book ready to curl up in the Zarina armchair?