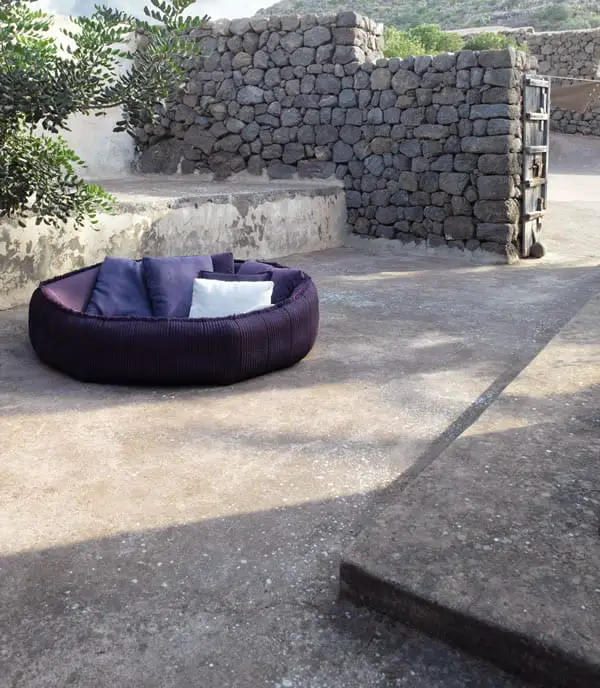 Looking for the perfect love nest or relaxation spot? Get the Ease lounge chair by Paola Lenti. The inviting circular lounger gives a whole new meaning to outdoor living. It brings the comfort and elegance usually associated with interior furniture outdoors. The chair's designer, Francesco Rota, uses striking lines and practical qualities to give it unmatched appeal. The lounger can comfortably accommodate two adults or a couple of kids. It has inflatable support and is the perfect spot to relax and unwind.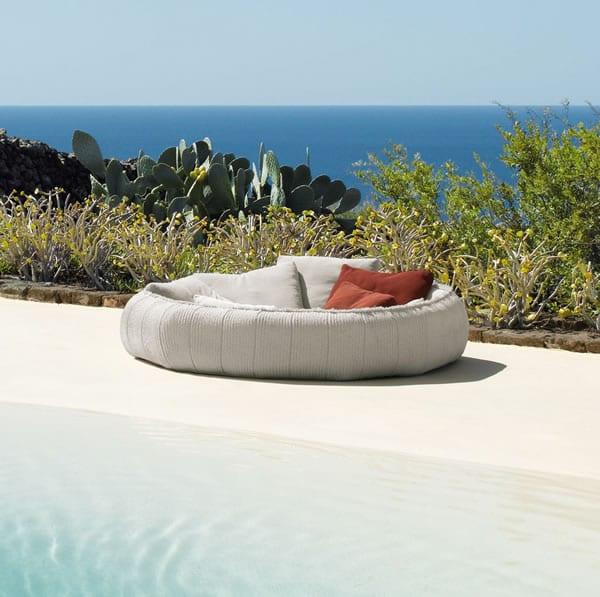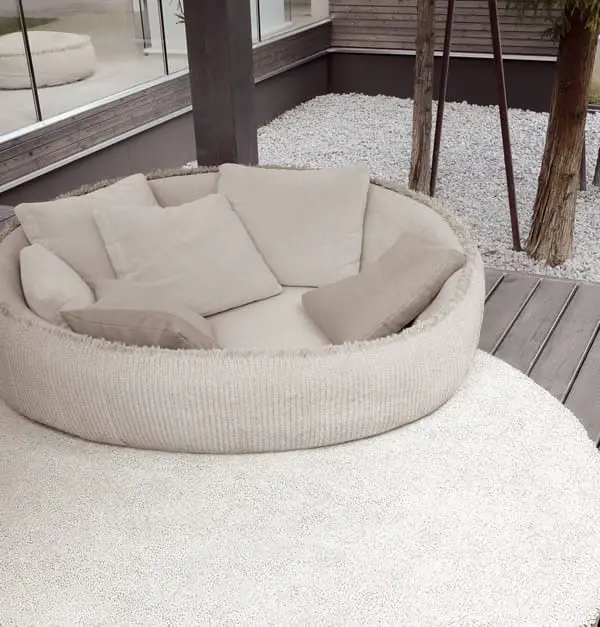 The Ease lounge chair by Paola Lenti has a strong structure made from stress resistant, water-repellent polyurethane. The structure has a cover made from Aquatech braids. The removable cover has a fringe on its upper side which adds a classic element to the modern piece. There is a seat pad on the chair that comes in two versions: a flex version or in water-repellent polyurethane foam. The seat pad has a removable cover in Rope T or Luz fabrics which are suitable for the outdoor environment. Ease has a base made in polyester fabric and can be obtained with throw cushions.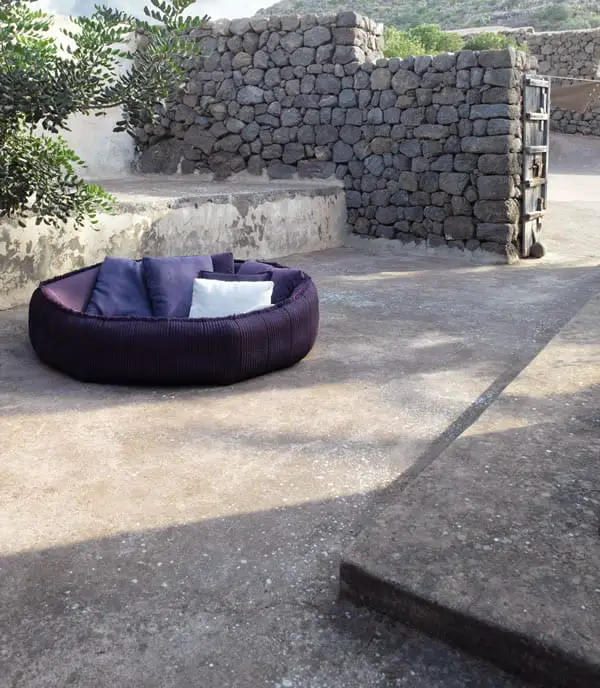 To complete its look, 2 loose cushions per person are needed. Fill it with brightly colored cushions and become the envy of your neighbors. The chair also comes with a winter cover. You'll love the Ease lounge chair for its beauty, modern design, and ample space. It is the ultimate love nest and a perfect relaxation spot. Once you sit on it, you may never want to leave. Aside from its contemporary design, what else do you love about the Ease lounge chair?