We all love our pets, but sometimes they can overall the house! The Nestore pet friendly armchair from Formabilio is an excellent choice for those looking to share space with their pets. It has a side table, bookcase, and a pet house where your beloved pet can spend snug moments. Do you live with a pet or are planning to get one? It is crucial to have pet friendly furniture.
If your cat or dog is a part of your family, it is important to choose furniture which can accommodate them. Nothing is as unappealing as a sofa filled with scratch marks or one covered with plastic. Since your pet normally ends up sitting beneath your chair or at a nearby table, why not get something that fits both of you? The Nestore pet friendly armchair from Formabilio is comfortable and has a variety of functions. You can use its side table to store your essential items like car keys, remotes, and even glasses. If you love to read, store your books in the bookcase and enjoy reading every day as you pamper your pet.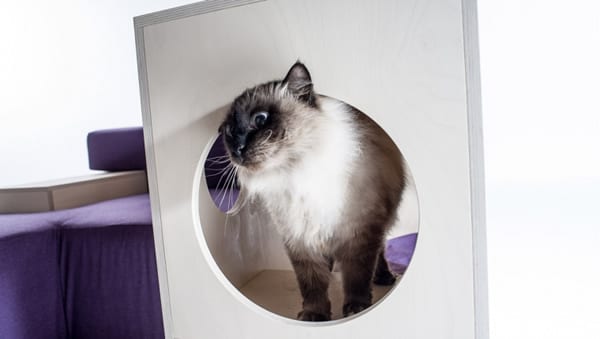 Just like you, your pet needs a place to rest at the end of a long day. This chair will create a personal spot you can both call your own. You can enjoy a cup of tea or read a book as your pet plays in his home. Once you get this armchair, worrying about giant holes and mass chaos will be a thing of the past. Don't you agree that the Nestore pet friendly armchair is a great choice for your home?