Today's curation involves a roundup of 10 pieces of polka dot decor, reinvigorating a classic from "the olden days."  Hearkening back to a time of bobby socks and poodle skirts, polka dots are a still-standing icon of an era gone by; the 1950s may be more than half a century behind us, but the conservative-chic aesthetic legacy lives on through the Minnie Mouse favorite.  Used sparingly, the pattern can lend a bit of whimsicality to a space without being too cartoonish; be it through an accessory like a dress form or floor cushion or a primary piece of furniture like a couch or an easy chair, life's too short not to have a little fun with decor.
We're an affiliate
We hope you like our recommendations! Just so you know, we may collect a share of sales or other compensation from the links on this page. Thank you for using our links, it is much appreciated.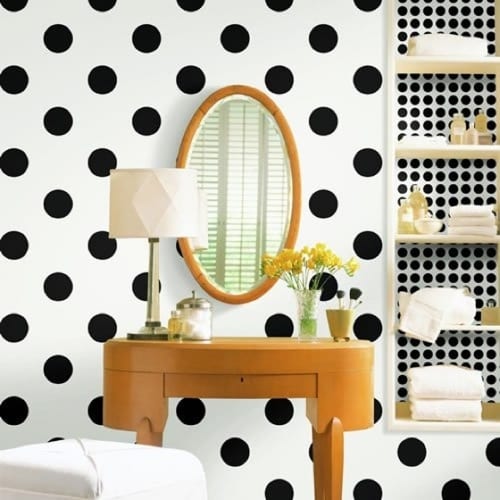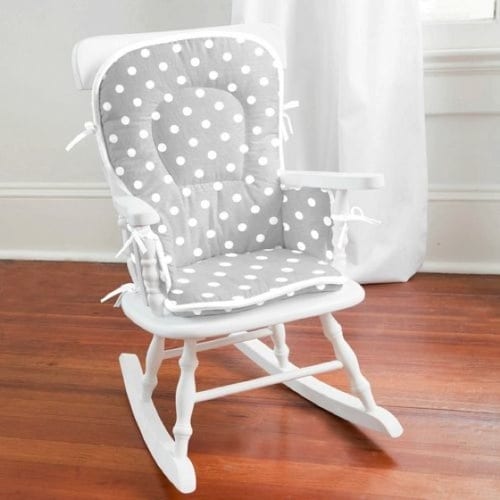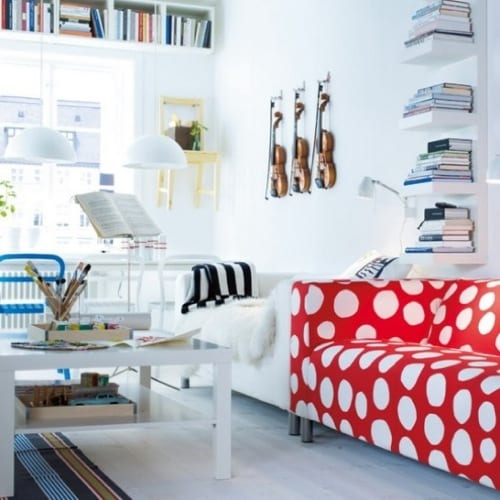 Chair pad found at Carousel Designs.