Designed by Kati Meyer-Brühl for Bruehl, the Sunrise Two Sofa will take your breath away the first time you see it. It is more of a concept than a design as it comes in different models and options. Each version of the daybed is unique but remains highly functional and versatile. S. Two has different designs and shapes for the backrests and arms but a similar base. Its movable rest elements are cubic, round, and oval. They can be interchanged with corian push-fit tables.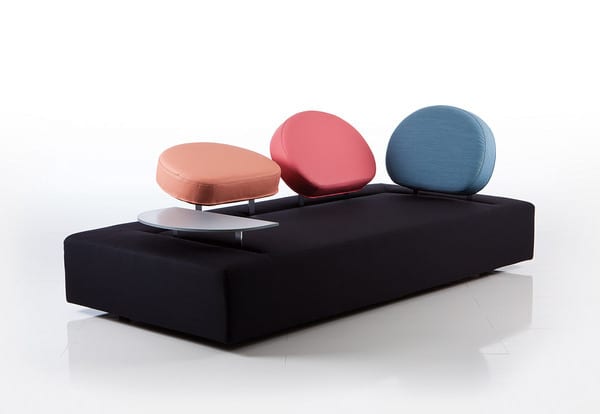 Sunrise Two Sofa by Bruehl is characterized by plug-fit backrests positioned at selected points. They allow you to interact with each element and create a lovely setting for any occasion. You can lean on a backrest or push it forward to form a table-like setting. The distinctive designs of the backrests will give your interiors a stylish update. Some are button backed while others are diamond quilted. The couch comes in a range of vibrant colors including blue, lilac, peach, and red. You can also get it in a mix of colors. It makes a lovely addition to any contemporary living room.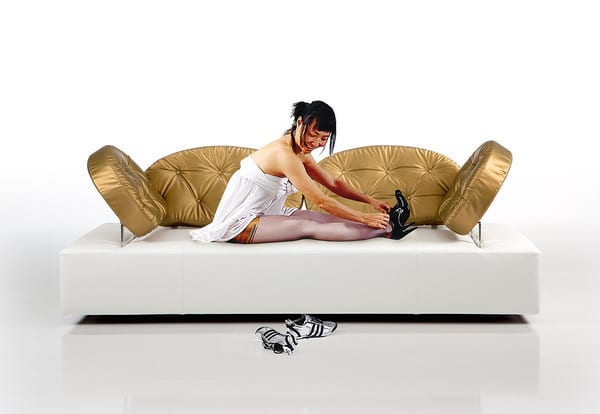 The daybed by Bruehl is functional and versatile. It is a welcome change from traditional loungers that have a static appearance. The modular piece will inspire you to recreate your living room time and again. Use it to show your love for superior design by creating seating units with playful reclining platforms. Can you picture the look on your friends' faces when they see this amazing couch in your home?