Fun, funky and eclectic, the Vision TV Stand is like nothing else you have seen. Truly a sculpted piece of art that would hold its own in a Museum of Modern Art, this is the epitome of ultra-modern at its finest.  Manufactured by Bonaldo and designed by the talents of Gino Carollo, the Vision TV Stand is a must—have addition to your modern home. Futuristic in design with its circular form, the Vision TV Stand doesn't appear anything like a normal, traditional TV stand.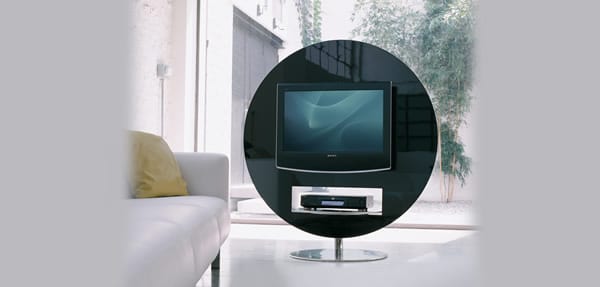 We're an affiliate
We hope you like our recommendations! Just so you know, we may collect a share of sales or other compensation from the links on this page. Thank you for using our links, it is much appreciated.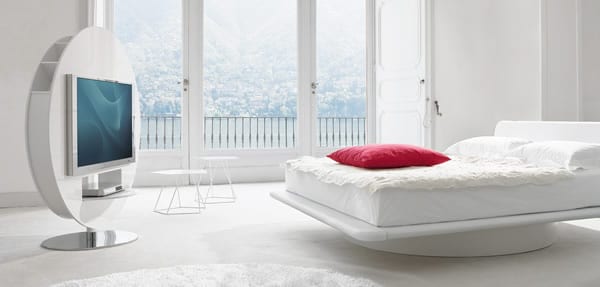 Definitely the primary conversation piece in a contemporary interior, this design from italy really does raise the bar in media furniture. It would complement any modern master bedroom, contemporary living room or entertainment room perfectly.  The Vision TV Stand by Bonaldo comes available in several different modern finishes. Color choices include lacquered matt silver or white, as well as glossy black. In addition, the ultra-cool unit has the ability to rotate 360 degrees, providing added versatility.  The base is constructed of chromed steel which offer a nice touch of quality and class. Breaking barriers in home entertainment furniture department, this is a one-of-a-kind piece.  Definitely a primary focal point in any contemporary interior and will add interest and style to a modern design.  Give your living space or entertainment area the design spark it needs!