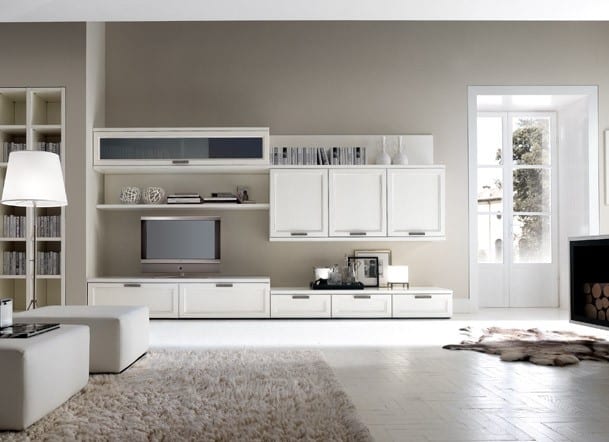 From the designers at Le Monde, the Bellavista Day Collection is the perfect backdrop for styling your home to reflect your taste and lifestyle.  The modular units that make up the collection for your living room, dining room, bedroom, or office are versatile in size, shape, and style to deliver exactly what you need. 
Available in crisp white, jet black, or warm wood tones, you can put the fundamentals of your room together with the Bellavista collection and then make your home style entirely your own.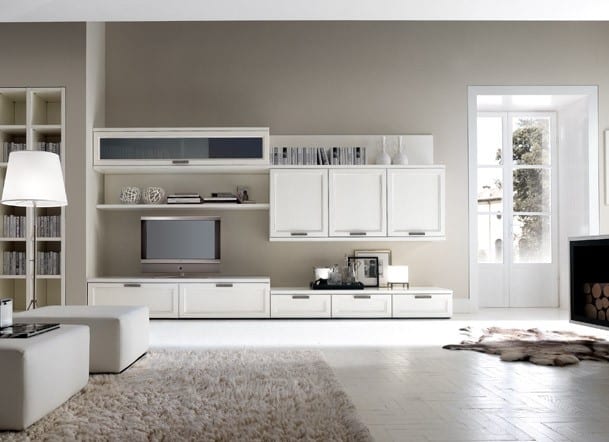 The low-profile entertainment center of the Bellavista Day Collection by Le Monde anchors the collection with a single row of drawers that offer space to store and display your television and other entertainment devices all in one place. 
Based on your space and your personal collection of DVDs, books, music, or personal items, you choose the configuration of open shelves, glass display units, and closed cabinet storage to complete an entire wall of storage and display that matches how you relax and entertain.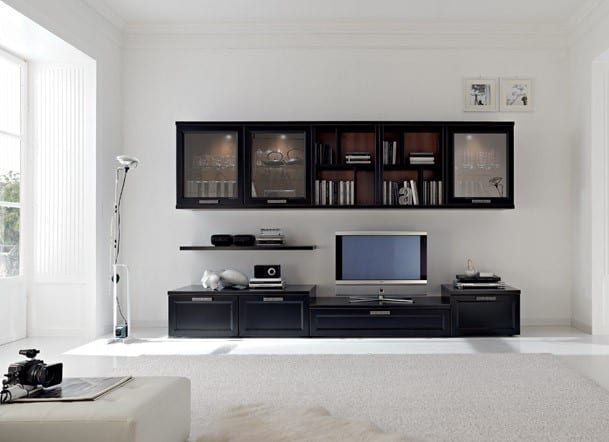 The simple, repeating rectangular shape of the raised beveled door fronts is complimented by the large drawer pulls in various metal finishes.  Make your design asymmetrical or balanced, and even contrast the finishes for unique designs like white cabinets on a wood background or vice versa to create a more fashion-forward appeal.  What will you do with your Bellavista day furniture collection from Le Monde?